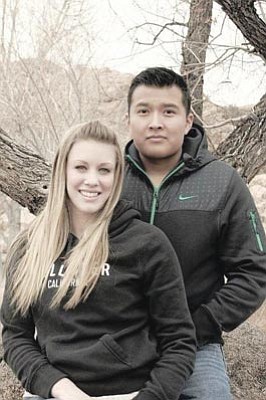 Originally Published: July 4, 2014 6 a.m.
Kenneth and Elizabeth Nimmo of Chino Valley announce the engagement of their daughter Maressa Nimmo to Jon-Michael Lister of Prescott. Jon-Michael is the son of Ernie and Sandra Lister of Prescott.
A March 21, 2015, wedding is planned. Tayleen Norvell will be maid of honor, with Tim Taylor as best man.