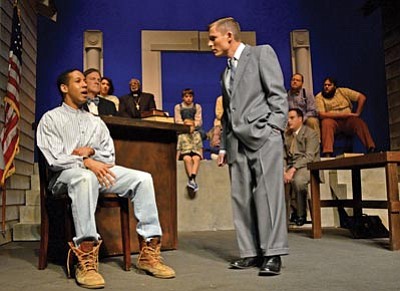 Originally Published: January 15, 2014 6 a.m.
Prosecuting attorney Mr. Gilmer (Kevin Goss) grills defendant Tom Robinson (Patrick Bright) during Robinson's trial in Prescott Center for the Art's production of the classic Harper Lee novel "To Kill a Mockingbird," which opens Thursday on PCA's main stage.
For showtimes and ticket information, call 445-3286 or visit tickets @pca-az.net. Check Friday's AZEdge for a story on the production.