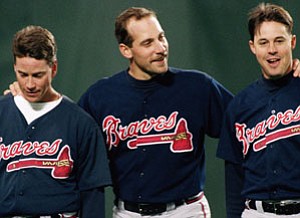 Originally Published: January 8, 2014 7:32 p.m.
Congrats to Greg Maddux, Tom Glavine and Frank Thomas on being voted into the Baseball Hall of Fame on Wednesday. An immortal class.
Maddux was the sure-fire pick to be the first player in history to receive a unanimous vote for enshrinement.
But, no.
More like this story