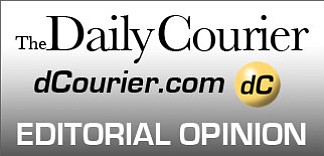 Originally Published: October 13, 2013 6:01 a.m.
Nothing about closing the Grand Canyon made sense in the first place, which is what made re-opening it on Friday the easiest decision in the long history of the Canyon herself.
As we do with just about everything, let's look at it in terms of money. Big money.
A National Park Service report released earlier this year revealed that the Grand Canyon National Park's 4.3 million visitors spent $467 million in 2011. That's $1.28 million per day. That revenue directly supported 7,361 jobs in Arizona that year, the study found.
"The money visitors spend on national park trips has a positive impact on local economies, the economy of Arizona, and on our national economy," Grand Canyon National Park Superintendent Dave Uberuaga told the Williams-Grand Canyon News earlier this year, months before the shutdown.
That's just the money angle, which always seems to trump other interests, rightly or wrongly. The fact that our state's most visited tourist site had a "Closed" sign on it was inherently embarrassing for us and frustrating for our visitors (18,000 visitors per day in October), if that counts for anything by those responsible for its closure. The fact that the Canyon has closed twice since 1919 is purely nauseating when considering that both times were due to government shutdowns.
State and local funds will pick up the tab for this weekend's re-opening while the federal government's two-headed temper tantrum continues in Washington D.C. The Department of Interior initially nixed the idea of Arizona supporting the Canyon during the shutdown, then reversed that decision on Friday.
We're not out of the woods by any stretch, however.
Under the agreement, Arizona will pick up the National Park Service cost of $651,000 - or $93,000 per day - to fully fund park operations. But that covers only the next seven days. And Gov. Brewer, who brokered the deal, says she will push Congress to reimburse Arizona for paying the feds' funding of the Canyon.
What happens after Arizona's seven-day loan runs out? And who among us is holding their breath for Congress to pay us back?
It's impossible to believe anyone in D.C. cares about either question. We're on our own out here.