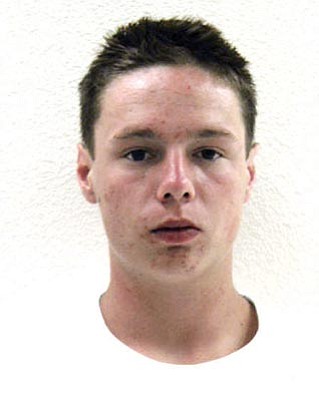 Originally Published: March 12, 2013 9:55 p.m.
PRESCOTT - A 19-year-old man accused of child molestation and sexual conduct with an 11-year-old girl could face three life terms if a jury finds him guilty in a trial, a judge said Tuesday.
Freddie Lee Newkirk III is charged with three counts of sexual conduct with a minor under the age of 12, two counts of child molestation, and one count of sexual abuse. The girl who claims Newkirk molested her was 11 when she came forward in July 2012, saying he had had sexual activity with her four times on different occasions over four years, according to a police probable cause statement. Newkirk admitted to police that he had touched the girl inappropriately, the statement said. He was arrested when he was 18.
On Tuesday, Superior Court Judge Celé Hancock noted that "Arizona has some of the (nation's) harshest sentencing in regards to dangerous crimes against children. The numbers get really big, really fast."
Hancock also pointed out that Newkirk has a case in progress for narcotic sales which took place in March 2012, and would be considered prior offenses if he were found guilty.
On the first three charges - sexual conduct - the maximum sentence is life imprisonment for each. The remaining charges add up to 81 years, and with 27 years possible from the drug case, "that's close to 200 years," she said.
A plea agreement has been offered, with one charge of attempted transportation of drugs and a single count of attempted sex abuse. Newkirk could face just 8.75 years in prison and up to lifetime probation if he takes that deal.
More like this story