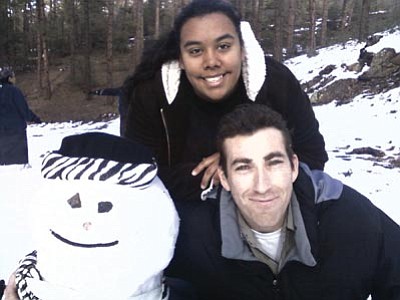 Originally Published: February 1, 2013 10 p.m.
Beyda and Angle Rosa of Prescott, Ariz., announce the engagement of their daughter Veronica Rosa to Nathaniel Wheelock of Prescott. Nathaniel is the son of Wanda and Jeff Boatman of Prescott Valley, Ariz.
A May 18, 2013, wedding is planed in Prescott. Sara Rosa will be the maid of honor and Enic Luie will be the best man.
More like this story