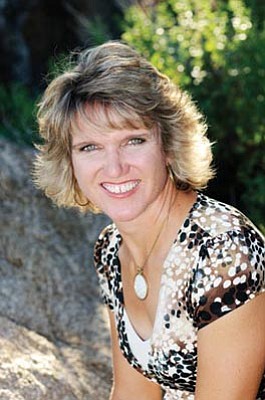 Originally Published: September 4, 2012 10 p.m.
Wasted effort irritates me every time. I get frustrated when I go to the effort to clip coupons and make my list, only to forget all of it at home. The one that depresses me even more is when I remember the list and coupons and fill my cart, only to get home and discover that I picked up the wrong "non-sale" item or that I was overcharged.
But how do you know that you paid too much without studying the receipt line by line? Easy. Know what your total should be before they tell it to you.
As you unload your cart, keep a running total of your purchases in your head. I round to the nearest 50 cents, so that I can add in 50 cent and $1 increments. As I place a product that is $1.29 on the belt, I add $1.50, and for a product that is $3.09, I add $3. By rounding, you will also end up adjusting for tax.
I was able to use this method even when our children were much younger. If you have children, start training them now. Let them know that they are not allowed to talk to you while you are in the checkout line. You need them to be quiet so you can count. When you are finished paying, let the talking resume. I started this method of checking out years ago. My kids knew I was serious. I was not willing to lose money at that point of the process.
If your mind doesn't tally numbers well, try tallying your total on paper. As you place the items in your cart, put dollar tally marks on your shopping list to keep a running total.
If the actual total is $2 or more than your estimation, then an error was probably made. If the total is different than my estimation, I continue with my transaction and pay the cashier. Then I step aside and examine my receipt to see where the error was made. An error on my receipt usually occurs because I have picked the wrong size, selected the wrong brand, the register didn't double a coupon, or I didn't read the sale correctly. All of the cases have the same end result: I paid too much.
If it is something that I need to have corrected, I go to customer service. Granted, this may take an extra five minutes, but I loathe wasted effort. If I will make the effort to strategically match coupons with the sales, then I will definitely make the effort to have an error corrected at the customer service desk.
On a recent trip to the store, my shopping error was significant. I had selected the wrong cereal for the sale and my total was $9 too much. I estimated my total would be $22 and the actual total was $31. Some people would be happy with a cart full of groceries for $31, but I am much happier with one for $22. Tears actually form if I get all the way home and realize that I made a shopping error and left money at the store.
I have learned it pays to pay attention to the prices of the items as you place them in the cart. I am convinced it is worth it to train your children not to talk to you while you are unloading your cart so you can calculate a running total in 50 cent and $1 increments. Once you get the hang of it, it is very simple, and you will see the value in knowing what your total should be before the cashier even has a chance to tell you.
Kara Rozendaal, a financial planner, wife and homeschool mother of three, has lived in Prescott Valley for 15 years. "I love saving money and love to share my tricks with others." Learn more about coupon classes and ways to save money at her website, www.PracticalSaver.com.