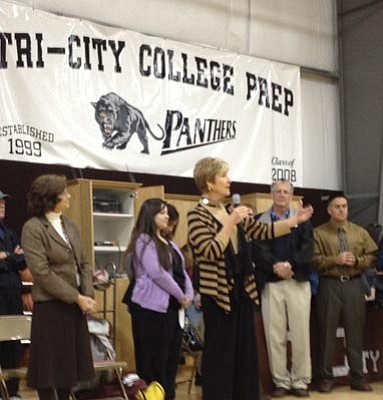 Originally Published: January 25, 2012 10 p.m.
ABEC, in cooperation with NCEA/ACT, recognized Arizona's Higher Performing Schools for 2011.
Tri-City College Prep High School was one of only five high schools in the state to make their list of "All Subject Higher Performing Schools," and the only charter high school.
"It is one thing to be recognized by your peers who know how hard you work, but even better to have the business community recognize your accomplishments in education," said Mary Ellen Halvorson, founder and superintendent of Tri-City College Prep. "I am proud of this award."