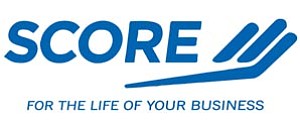 Originally Published: December 15, 2012 9:59 p.m.
For those who aren't familiar with SCORE, the SCORE Association, headquartered in Washington, D.C., is a nonprofit association and a resource partner of the U.S. Small Business Administration. SCORE has dedicated its mission to growing 1 million American small businesses by 2017. Northern Arizona SCORE, over the last year has provided education and growth to numerous small businesses and nonprofits. Nationwide, there are more than 12,000 businessmen and women, some retired and others still working, who volunteer their time to provide free counseling and business advice as a public service. These volunteers are located in over 340 chapters across all 50-states.
The main office for the Northern Arizona Chapter is located in Prescott and serves Prescott, Prescott Valley, Chino Valley, Cottonwood, Flagstaff, Sedona, Lake Havasu, Bull Head City and Kingman and all other surrounding communities. Our chapter currently has 40 active members with additional members in training. Throughout 2011 Northern Arizona SCORE provided free business counseling to 403 new business clients. In 2012, with a 33 percent increase, 573 new clients were mentored and 1,532 counseling sessions were held with new and existing clients. Education goals were achieved through workshops and online media programs that were attended by 6,673 people.
The Business planning workshops have been redesigned to emphasize such current topics as social media, internet presence and the importance of consistent branding. For the upcoming winter/spring 2013 education workshop schedule SCORE will be presenting:
Business planning workshops in Prescott, Flagstaff and Cottonwood. This is a five-session program that highlights what is required for a business to succeed. It covers the gamut from branding the business, the financials and what is needed to launch the business.
A basic introduction to Do-it-Yourself Social Media for Business to be held in March at the Prescott Adult Center. This workshop is being presented by Eddie Leonard, retired senior vice president of Brand Marketing for America Online, Inc. (AOL), and who has served in several executive-level marketing positions for small and large corporations such as Six Flags.
Business logos and branding with instruction by Miriam Glade, an internationally trained and practiced graphic designer. This workshop will be at the Prescott Adult Center April 13, 2013. In 1996 Miriam won the prestigious Gold Clio Award, which paved her way into a design career in Chicago and later Amsterdam, the Netherlands. Miriam is a well-rounded designer who has extensive knowledge in print and packaging design.
Introduction to QuickBooks will take place at the Cottonwood Business Assistance Center April 27, 2013, and will be presented by Debbie Ellington. Debbie works for Sterling Financial Services, LLC located in Sedona. This is a four-hour seminar covering topics from invoicing, writing checks, paying bills, purchase orders, payroll, sales tax, inventory, banking, bank reconciliation and QuickBooks Reporting.
For anyone wishing to sign up for these and other future workshops, registration is online at http://northernarizona.score.org. Workshops are posted online as they are scheduled.
SCORE supports our veterans in their entrepreneurship ventures. SCORE's Veterans Fast Launch program (www.vetsfastlaunch.org) is a combined package of training, scholarships, free software and services combined with SCORE's mentoring program in order to help accelerate the ability of veterans and their families to start and succeed as small business owners. This year we published articles highlighting two of the veterans that Northern Arizona SCORE has mentored; Gary Rideout who has developed the Vetraplex, an innovative veteran-owned business developed to provide veteran housing and jobs in the Verde Valley, and Larry Curell, who has www.BetterDealPrinting.com, a disabled veteran-owned business.
All Northern Arizona SCORE's counselors are experienced in one or more phases of business or nonprofit management.
Many have owned and successfully managed their own small businesses, some have marketing and sales backgrounds, others are experienced business planners or computer experts, and a few are former educators at the college level. Our counselors often provide team counseling to combine areas of expertise for clients. And no matter what the individual backgrounds, all our counselors have one thing in common: the desire to help small businesses and nonprofits succeed.
Northern Arizona SCORE invites you to start your business year off by visiting us, either in person or through www.northernarizona.score.org, and explore how we can help you and your business grow and flourish.