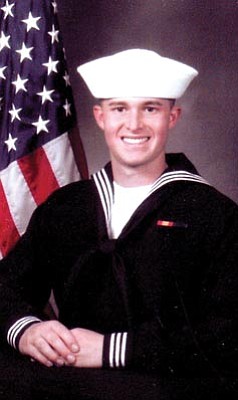 Originally Published: September 30, 2011 9:58 p.m.
Kyle Daniel Forrand graduated from the Great Lakes, Ill., Navy boot camp on Sept. 8, 2011.
Forrand is now stationed in Pensacola, Fla., training for a Navy Flight Crew candidate.
He is the son of Daniel and Leslie Forrand of Castaic, Calif., and the grandson of Paul and Maria Ortiz of Prescott Valley, Ariz.
More like this story