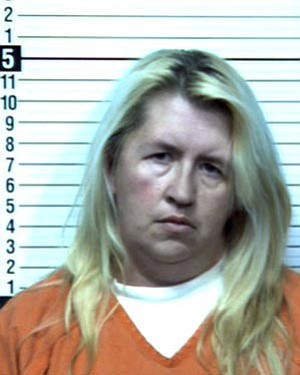 Originally Published: September 26, 2011 7:50 a.m.
Stephanie Edwards, who last month accepted a plea agreement related to allegations that she had sexual contact with underage boys, only to have the deal thrown out by a judge, will be back in court Monday to try again.
In July, Edwards, 35, of Mayer, who had been accused of sexual exploitation of minors, plead guilty to two counts of attempted sexual abuse with a minor under 15 years old and one count of child abuse; in return, she would serve probation. Yavapai County Superior Court Judge Cele Hancock initially accepted that plea.
Her attorney, Matthew Cochran, said Edwards had participated in a "dogpiling" activity with several children, which led to the child abuse charge. Deputy County Attorney Jeff Paupore said that, during that activity, she rubbed her genital area on the boys through their clothes.
Cochran also said she touched the genitals of two young boys on another occasion.
But when Edwards appeared in court in August for sentencing, Hancock said that, after she had "had the opportunity to better research the case" she had reconsidered and said, "I must reject this plea agreement. It is too lenient."
That left Edwards with the option of allowing Hancock to sentence her outside the limits of the plea agreement. Hancock had originally said she'd give Edwards some time in the county jail - possibly time already served - and then probation, but without the restrictions of the plea, Hancock could send Edwards to prison for three years on each count.
She turned that offer down and Cochran asked that the case be assigned to a new judge. Hancock moved the case to Judge Tina Ainley's court. Edwards withdrew her guilty plea, and Monday's appearance should decide what, if any, changes the state will make in its offer and whether she and Ainley will accept it.