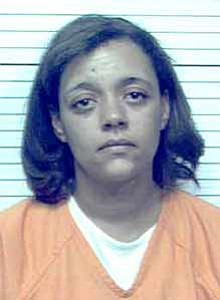 Originally Published: September 20, 2011 9:58 p.m.
PRESCOTT - Eleven months after her initial arrest on suspicion of theft and fraud, former Elks Opera House Manager Dawn Castaneda faced formal charges this week.
During a Tuesday morning Early Disposition Court hearing in Yavapai County Superior Court, Castaneda was one of more than a dozen defendants to appear before Judge Celé Hancock to confer about how their individual cases would proceed.
For Castaneda, who had earlier been indicted on four felony counts and one misdemeanor, the discussion was brief.
Accompanied by local attorney Eric English, Castaneda told the judge she was entering not-guilty pleas on the charges. Hancock then assigned the case to Yavapai County Superior Court Division 3, and set a hearing for Oct. 24.
Although the Mohave County Attorney's Office has been handling the case since soon after Castaneda's October 2010 arrest, a representative of the Yavapai County Attorney's Office was filling in on Tuesday.
"There was nothing substantive that was going to happen today," Mohave Chief Deputy County Attorney Jace Zack said later Tuesday morning during a telephone interview from his Kingman office. He added that he would be handling the case when it goes back to the courtroom on Oct. 24.
Zack attributed the 11-month delay in the filing of formal charges to the investigation, which included an extensive computer analysis.
"We had to have a computer searched, and it takes a long time to get that done," Zack said.
The case stems from incidents that officials allege occurred in July and October 2010. The Prescott Police Department arrested Castaneda on Oct. 13, 2010, on charges of theft and fraudulent use of a city credit card.
Although Castaneda had an initial arraignment in Prescott City Court the day after her arrest, formal charges were pending. Originally booked into the Yavapai County Jail in Camp Verde, Castaneda bonded out the day after her arrest, and has been out of custody on bond since then.
Zack said Tuesday that a grand jury indicted Castaneda on Sept. 9. The indictment document states that grand jurors of Yavapai County accused Castaneda of five counts:
• A felony for theft of more than $4,000 worth of items belonging to the City of Prescott, including an Apple Macbook, three iPods, a printer, a digital camera, six dresses and tuxedo shoes.
• A felony for a "scheme or artifice to defraud" regarding the use of a City of Prescott credit card.
• A felony for forgery of a "certificate of completion" for technician certification, which Castaneda allegedly submitted to the city.
• A felony for forgery of a "certificate of completion" for online theatrical arts training.
• A misdemeanor for possession of $539 worth of rigging sandbags that belonged to the City of Prescott.
The original arrest came about as a result of a criminal investigation that began soon after Castaneda's Sept. 20, 2010, resignation from her job as manager of the city's historic Elks theater.
The case has generated considerable controversy in the community - in part because of the timing of the arrest, coming so soon after Castaneda's claims of a "hostile workplace," and, in part, because of the search that police carried out in Castaneda's home while minor children were present.
The Mohave County Attorney's department took on the case this past fall at the request of the Yavapai County Attorney's Office, which declared a conflict of interest in the matter. Yavapai County Chief Deputy County Attorney Dennis McGrane reported at the time that a Castaneda family member worked in the local office.