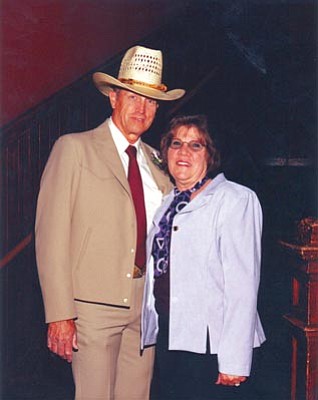 Originally Published: September 9, 2011 10 p.m.
James and Judy Contreras are celebrating their 50th wedding anniversary. They were married Sept. 11, 1961, in Potosi, Mo. They have lived in Prescott, Ariz., since 1973.
The Contreras have three daughters, Tonya Copeland of Manhattan Beach, Calif., Tracy Contreras of Prescott Valley, Ariz., and Candi Dailey of Prescott Valley. They have six grandchildren.
More like this story