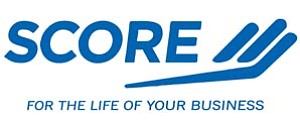 Originally Published: October 1, 2011 9:59 p.m.
Question: As a veteran, I would like to know if there are any resources specifically available to vets to either begin or to make improvements to an existing business.
Answer: SCORE counselors are often asked about business assistance for veterans. And, as a vet in an economy that is still flagging, this could be a good time to contemplate starting or improving your own small business.
Veterans currently make up a substantial portion of the country's entrepreneurs. In a July 14 article in the Veteran Journal (www.veteranjournal.com) by Peter S. Gayton, he states, "The U.S. Census Bureau study, based on a 2007 survey of business owners, found that veterans currently own 2.4 million businesses, about 9 percent of the national total. These companies employ 5.8 million people and produce about $1.2 trillion in receipts. Although the findings are based on a survey taken four years ago, the Census Bureau estimates that the number of veteran-owned businesses may be even higher (despite the economic downturn) since there is a growing number of new vets pursuing entrepreneurial undertakings."
Gayton adds, "A veteran-owned business is defined as one in which a vet ownership is at least 51 percent. Studies have shown that the success rate for veteran-owned businesses is higher than for those owned by non-vets."
Along with innumerable enterprises where you can put your energy, there are also many funding assistance programs designed specifically for veterans - for example, the Small Business Association's Patriot Express Pilot Loan. These loans feature the SBA's lowest interest rates for business loans and can be used for most business purposes, including:
• Start-up costs
• Equipment purchases
• Business-occupied real-estate purchases
• Inventory
• Infusing working capital
• Managing your business
• Expansion
• Preparing your business for the possibility of your deployment
• Setting up to sell goods and services to the government
• Recovery from declared disasters.
Another valuable source of information is www.vetbiz.gov, established by the U.S. Department of Veterans Affairs to assist veteran entrepreneurs with starting and expanding their businesses in the federal and private marketplace. The site also includes a database listing businesses more than 51-percent owned by veterans or service-connected disabled veterans - a valuable tool for promoting your new business to potential federal and private-sector customers.
Many SCORE chapters have established programs or outreach specifically for veterans. The Vetraplex, mentored by Northern Arizona SCORE and begun by Gary Rideout, is a planned sustainable community that assists vets and their families. Partnering with the town of Clarkdale and developers Color Country Community Housing Inc. and Housing for Heroes, they are in the process of acquiring a 40,000-square-foot building in Clarkdale. Plans are to use the top three floors for 36 affordable housing units for vets and their families. The main floor will be developed as a business incubator to provide self-employment and entrepreneurial opportunities. They plan to sustain this community through work force development and job creation. Currently the Vetraplex is in the funding phase and the projected opening is Veteran's Day 2012. You can find more information at www.vetraplex.com or call 773-425-5822 or email thevetraplex@hotmail.com.
And don't forget to contact Northern Arizona SCORE to help you start your venture off in the right direction. You can request a counselor via www.scorenaz.org.
The social media workshop is filling fast. To sign up, contact the Flagstaff Chamber of Commerce at www.flagstaffchamber.com or go to www.scorenaz.org. The workshop will be held Saturday, Oct. 22, from 9 a.m. to noon at the Flagstaff Chamber of Commerce. Cost is $25 per person.