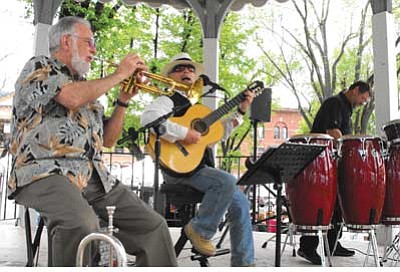 Originally Published: May 8, 2011 10:01 p.m.
Winter is finally over, and that means the Courthouse Plaza in downtown Prescott is the place to be for events of all kinds. Over the weekend, it was the 25th annual Prescott Fine Art and Wine Festival sponsored by the Mountain Artists Guild.
Saturday's weather was perfect, but even with Sunday's windy conditions, people still flocked to the festival. "Attendance looks good, it's been busy," said MAG's Rae Frederickson. As for the vendors, "it's a sold-out show," she said. "The quality of the art is very high." MAG holds its 61st annual summer festival the weekend of Aug. 13-14.