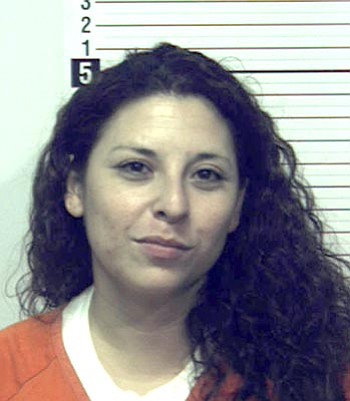 Originally Published: July 1, 2011 9:50 p.m.
Prescott police booked Michelle Wallace, 33, of Glendale into the Yavapai County Jail in Camp Verde Tuesday on charges of possession of dangerous drugs - methamphetamine, three counts of possession of drug paraphernalia, and a warrant for a probation violation out of Texas.
At 10:22 a.m., an officer spoke with a person who told him that Wallace had a warrant for a probation violation in Texas and she might be in Prescott visiting a family member, according to the police report.
An officer drove to the relative's home, found a woman sitting on the porch who matched Wallace's description, spoke with her, and placed her under arrest after dispatch confirmed the warrant, said Lt. Andy Reinhardt, spokesman for the Prescott Police Department.
When the officer asked if there was anything on her or in her purse that could be dangerous or could cut his hand, Wallace hesitated, then said "not that I know," and added that her friend could have something in her purse, according to the police report.
The officer searched her purse and found inside it three capped syringes, a plastic bag with a clear white crystal material that tested positive for meth, and a spoon with crystal residue in it, according to the police report.
More like this story