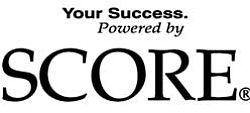 Originally Published: October 23, 2010 9:50 p.m.
Question: I've heard that veterans have several resources available to them to start or improve a business. What specific resources are available to vets?
Answer: If you are already a veteran or if you plan on leaving the service soon, you are probably thinking about the possibilities of starting a career or competing for a job in today's crowded marketplace. This may be the ideal time to consider starting a small business or making improvements to a business you already have, especially if you have business or management experience, or acquired specific skills and interests while serving our country.
Veterans already make up a sizeable portion of the nation's entrepreneurs. A September study conducted by the Small Business Administration (SBA) found that veterans owned 2.4 million businesses in 2007, generating $1.2 trillion in receipts; another 1.2 million firms were 50 percent veteran-owned. About 7 percent of veteran business owners had service-connected disabilities in 2002. In an article published in www.allbusiness.com, it states that of new veteran entrepreneurs, 62 percent planned to initially locate their business entirely in their home; more than 67 percent planned to expand beyond their residence in the near future.
Along with innumerable markets where you can apply your energy and interests, there are also many funding assistance programs designed specifically for veterans. For example, the SBA's Patriot Express Pilot Loan Initiative offers loans of up to $500,000 to help start or grow a small business via a nationwide network of participating lenders. Patriot Express loans feature the SBA's lowest business loan interest rates - generally 2.25 percent to 4.75 percent over prime depending upon the loan's size and maturity - as well as a fast approval turnaround time. The loan can be used for most business purposes, including start-up, expansion, equipment purchases, working capital, inventory, or business-occupied real-estate purchases.
Another valuable source of information is www.vetbiz.gov, established by the U.S. Department of Veterans Affairs to assist veteran entrepreneurs with starting and expanding their businesses in the federal and private marketplace. The site also includes a database listing businesses more than 51-percent-owned by veterans or service-connected disabled veterans - a valuable tool for promoting your new business to potential federal and private-sector customers.
Many SCORE chapters have established programs or outreach specifically for veterans, National Guard members, and military reservists. SCORE Counselor Louis Celli Jr., who is also president of the Northeast Veterans Business Resource Center, provides a wealth of information for veteran-owned businesses at www.nevbrc.org; the number is 617-938-3933. The Vetraplex, spearheaded by Gary F Rideout, is to be located in Sedona, and is a future planned community for recognizing, rehabilitating and reintegrating veterans and their family members back into the mainstream. Northern Arizona SCORE is providing mentoring and resources for this project. For more information, call 773-425-5822 or e-mail thevetraplex@hotmail.com.
Getting sound advice on issues facing today's small businesses is important for long-term success. If you don't yet have a SCORE counselor, now is the perfect time to build that mentor relationship. Go to www.scorenaz.org or call the SCORE office at 778-7438.