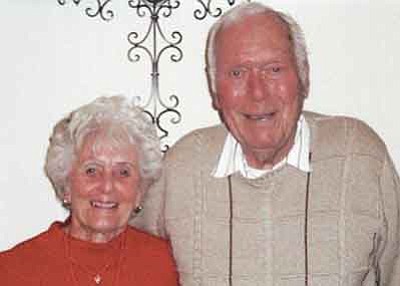 Originally Published: March 3, 2010 10 p.m.
Robert and Marjorie Wagner celebrated 65 years of marriage on Jan. 20, 2010. They were married at the foot of the pastor's bed in St. Bernadine's Hospital in San Bernardino, Calif., just days before Bob was shipped out to fight in the European Theater during WWII.
A reception attended by family members and friends was at their home of 11 years in Chino Valley.