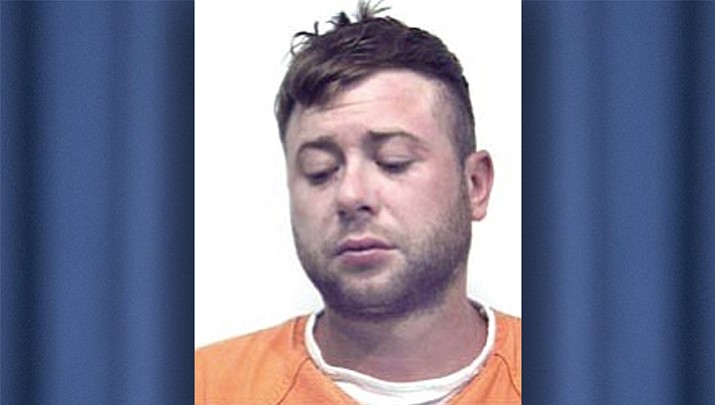 Originally Published: June 28, 2010 9:50 p.m.
Yavapai County Sheriff's deputies arrested a man at 2 a.m. Thursday in Rimrock as he returned to his home after a woman showed up on her neighbor's porch bleeding and saying her boyfriend tried to shoot her.
"She went to the neighbors and he called the Sheriff's Office on her behalf," said Dwight D'Evelyn, spokesman for the Yavapai County Sheriff's Office.
Just before 11 p.m. Wednesday, deputies answered a domestic violence call in the 4700 block of N. Lazy Lariat Lane.
The neighbor told dispatchers the woman said she had allegedly been assaulted by her boyfriend next door, had tried to call 911 at their home, but her boyfriend pulled the phone from the wall and broke it in half to prevent the call, D'Evelyn said.
Deputies noticed the woman bleeding from her mouth and face, with swollen lips and her lower teeth knocked loose.
The woman told deputies that her boyfriend, David Gibson, 29, of Rimrock, struck her in the mouth. After that, she went to her bedroom, retrieved a handgun, and tried to get Gibson to leave, but he refused, D'Evelyn said.
Gibson tried to take the gun from her, and during the struggle the gun discharged at least twice, but no one was shot, D'Evelyn added.
An initial search for Gibson was not successful, but just before 2 a.m. deputies found him returning to the home, retrieved the gun from a nearby culvert, and arrested him without incident, D'Evelyn said.
Deputies booked Gibson into the Yavapai County Jail in Camp Verde on charges of aggravated assault per domestic violence, disorderly conduct, reckless discharge of a weapon, endangerment, and preventing use of a phone during an emergency.
Gibson remains in custody on a $6,500 bond, D'Evelyn said.