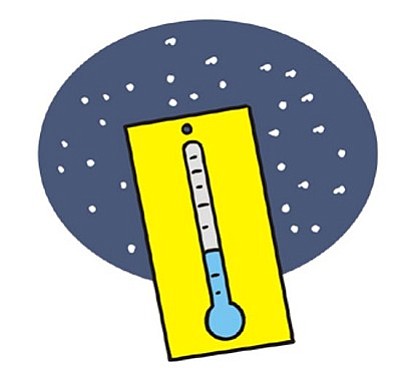 Originally Published: December 23, 2010 1 p.m.
PRESCOTT - A moist Pacific low-pressure weather system brought rain to most parts of Arizona starting Wednesday afternoon, and snow in some areas of the state below 6,000 feet, according to the National Weather Service.
A Prescott Fire Department technical rescue engine and personnel responded during the night to a call that two people were on the roof of their car that was stranded in the low-water crossing on Lincoln Avenue in Prescott.
"By the time we got there, they had gotten themselves off," said PFD Battalion Chief Jay Fillingham.
Prescott Police Department closed the crossing shortly after the incident. Other Yavapai County fire and police departments reported that they had not received any weather-related emergency calls.
As of 9 a.m. Thursday, the Weather Service reported that Prescott received less than an inch of rain, and snow fell in some areas of town and the surrounding hilltops.
Sunset Point received slightly more than 1 inch of rain, and Flagstaff received at least 6 inches of snow with as much as 8 inches in other parts of Coconino County.
A weather watcher in Black Canyon City estimated the town received about 2 inches of rain and had thunder and lightning throughout the night starting about 7 p.m.
Other weather watchers reported as much as 4 inches of snow in the Groom Creek area, south of Prescott.
The series of storm systems, coming in from Southern California, have been dropping negligible amounts of precipitation on Arizona and Yavapai County for the past week.
The NWS forecasted chances of precipitation decreasing to 10 percent by Sunday.