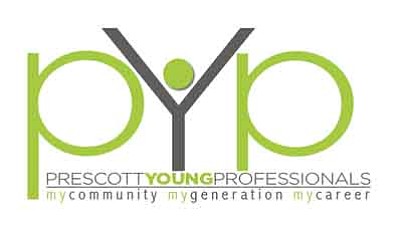 Originally Published: August 21, 2010 9:58 p.m.
The Prescott Young Professionals group is gearing up to honor some of its very own.
Later this year, the group will choose 20 young professionals in the community to recognize as part of the PYP Visionary Awards - The Next Decade of Leadership.
The group is an affiliate organization of the Prescott Chamber of Commerce and focuses on 21- to 40-year-olds. The awards are meant to shine a light on the young men and women who are set to play visionary roles in shaping their businesses and communities in the coming decade.
PYP's President Tricia Lewis said the group encourages young professionals to network, build relationships and recognize the next generation of leaders.
"It's growing rapidly and offers young business leaders a place to feel connected and supported in a variety of industries," she said. "The awards are a wonderful way to publicly recognize leaders in just about every capacity possible."
Nomination applications are available online at www.prescottpyp.org and the deadline to submit them is Sept. 15.
PYP will send application forms to the nominee congratulating them and asking them for their responses to a few questions about their personal goals and community vision for the coming decade. The application form deadline is Nov. 12.
A panel of judges will review the nominations and up to 20 young professionals are to receive awards at the chamber's annual meeting in late January 2011.
Prescott Newspapers, Inc. is also going to publish a special tabloid section profiling each recipient.
Dave Maurer, chief executive officer of the chamber, said the group came together in 2009 to provide a support group for young professionals.
Maurer said the awards identify future leaders in the community.
"The awards are intended to showcase some of the brightest and best young professionals who, in the early stages of their careers, have already shown their support for the community," he said.
For information on the awards, call PYP Membership Chairman Mike Sarti at National Bank of Arizona 708-6930.