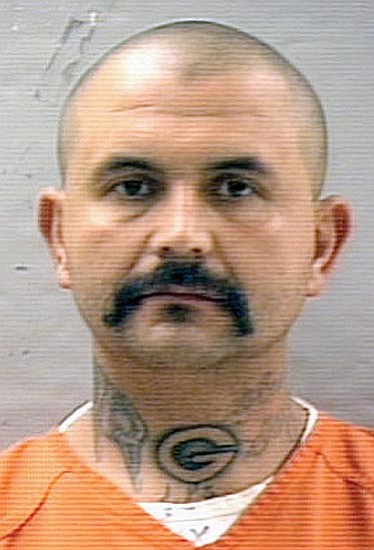 Originally Published: March 4, 2009 10:43 p.m.
They could have given him the death penalty, but the 12 jurors in the Manuel Myer Fraijo murder case instead gave him a life sentence with or without parole Wednesday.
It will be up to Yavapai Superior Court Judge Ralph Hess to decide whether he gets parole, explained prosecutor Steven Young after the jury delivered its verdict.
Hess set Fraijo's sentencing date for 1:30 p.m. on March 30. Until then, Fraijo will remain in the Yavapai County Jail without bail.
On Feb. 19, the same jury found Fraijo guilty of first-degree murder, felony murder and armed robbery in the brutal stabbing death two years ago of an acquaintance over money.
The jury found that Fraijo murdered 54-year-old Prescott Valley resident Michael Roger Sirois on Nov. 18, 2006, after the two had been drinking at the Outpost Saloon in the 8000 block of East Long Mesa Drive.
Young had argued that Fraijo killed Sirois for the money he was carrying that night. Sirois allegedly left his home with about $3,000 after arguing with his wife. He went to the saloon to cool off and met Fraijo, who had drugs, which he shared with Sirois, Young said.
Sirois died of 43 stab wounds inflicted in a short span of time, according to the medical examiner's autopsy.
His blood-drenched body was found the next morning in the back parking lot of the saloon.
Judge Hess praised the jury for their handling of the difficult issue of life or death that they've grappled with for weeks.
He called it one of the most "onerous" decisions anyone would ever have to make.
During the penalty phase of the case, the jury found one aggravating circumstance and was undecided on two others, Young said.
The aggravating circumstance was that Fraijo was convicted of a serious offense, which was armed robbery.
Young said he respected the jury's decision. "They have an awesome responsibility, and I believe they fulfilled that admirably."
He also said he was pleased the jury returned a first-degree murder verdict rather than a lesser homicide, such as second-degree.
Young noted that Fraijo has a lengthy criminal history beginning in 1993 and has six prior felony convictions.