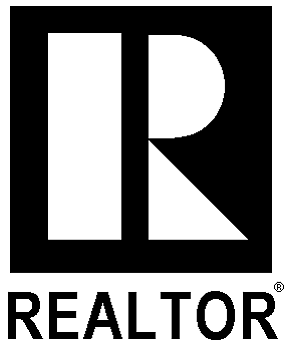 Originally Published: March 20, 2008 7:55 p.m.
PRESCOTT VALLEY - Don Smith, a substance abuse counselor, burned out working in the field.
Smith took some time off, went back to school and got into local real estate in fall 2006.
Smith says he got into real estate to sell some properties and supplement his retirement.
"It was dog eat dog and nothing was really selling at the time," he said.
A year later, Smith is now splitting his time between real estate and counseling.
Smith began with five listings and now he has two. He is maintaining his connections with his prospects and pursues leads from his broker.
"Basically I pray a lot, something's got to break," he said. "I find comfort in the fact that I'm getting my bills paid."
Nationally and locally, the number of Realtors is down and experts say that the decline is natural.
The National Association of Realtors had nearly 1.37 million members in August 2007. Since then, membership is down almost 120,000 through February.
NAR Senior Public Affairs Associate Walter Molony said a drop in membership is normal.
Molony said established Realtors with good reputations and a strong work ethic continue to succeed in a slow market through new and repeat business and referrals.
"I think that we're seeing a modest decline, but not proportionate to the drop in sales simply because of the factors we've talked about," he said.
Despite the drop, Molony said 2007 was the fifth best year on record for existing home sales. "It wasn't in the toilet like people portray it to be," he said.
Membership is off at the Prescott Area Association of Realtors too.
PAAR had 1,513 members in February 2007 and 1,332 in February 2008.
PAAR President Michael Dougherty said they anticipated a drop of around 20 percent.
Dougherty said there were about 1,500 licensed real estate agents in the Prescott area in 2007 and that is now about down 10 percent to 12 percent.
"What we're seeing is a normal drop in membership," he said. "Realtors seem to be very resilient in this area."
The number of new Realtors locally also is down.
He said 20 people attended PAAR's new Realtor orientation classes earlier this month. "There has been a dramatic drop off in that way of new Realtors coming in," he said. "It runs in tune with the economy."
PAAR continues to enhance its educational programs and bring in new ones to help Realtors, he said.
Dougherty said there are roughly 1,300 active Realtors in the Prescott area and this is the time of year when new Realtors join.
Dougherty said it is business as usually at PAAR. "This won't materially affect any of our plans," he said. "We're not throwing anything off the table that was on the table."
Ed Pattermann, multiple listing service chairman for PAAR, said there is a natural attrition rate that rises when the market slows.
According to MLS data from PAAR, Pattermann said the top 20 percent of agents did 80 percent of local business in 2007.
Pattermann attributes some of the declines to people who lack the skills, dedication and money to make it.
Market conditions, timing and commitment level are other factors that also help determine if a Realtor succeeds.
"Real estate is not an easy business," he said. "When the market improves, you'll see a lot more people come into the business."
Meanwhile, Smith will continue to stick with real estate and bolster his knowledge as he plans to get back into it full-time in the future.
"Ideally, that's what I'd like to do," he said. "I just have to roll with the flow right now and be thankful that I do have a part-time job right now."
Contact the reporter at jsoifer@prescottaz.com