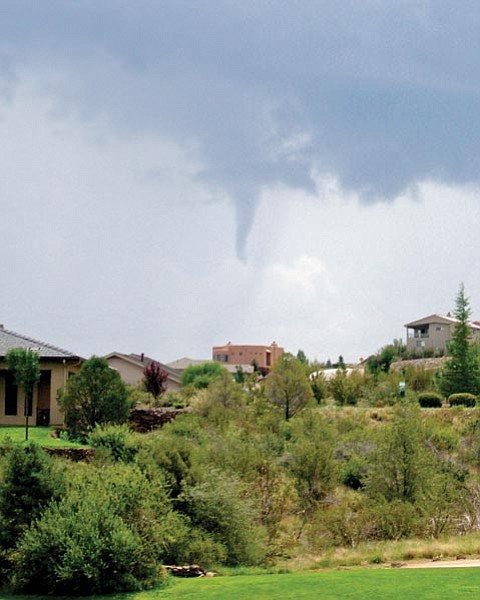 Originally Published: July 22, 2008 10:22 p.m.
A funnel cloud formed south of Prescott late Tuesday morning, the Weather Service confirmed.
Several people reported seeing the funnel cloud just south of Prescott Valley between 11:12 a.m. and 11:27 a.m., said Brian Klimowski, a meteorologist at the National Weather Service office in Flagstaff.
Unlike super cells in the Midwest, funnel clouds tend to show up in this region as non-severe thunderstorms form, he said. The latter example occurred in this situation.
The funnel never touched the ground and turned into a tornado, and the agency didn't get any reports of destruction, he said.
The Weather Service does get a few reports each year of tornadoes in northern Arizona, Klimowski added. They usually occur in unpopulated areas.