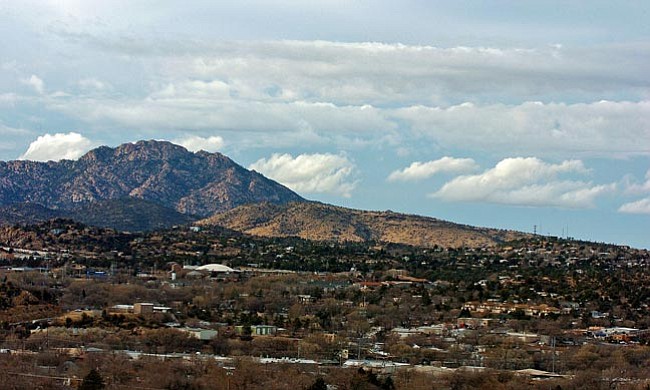 Originally Published: January 4, 2008 9:05 p.m.
A strong Pacific storm that hammered California and Nevada Friday could bring as much as an inch of precipitation to Yavapai County this weekend.
As the two waves of the storm system move in today through Monday, temperatures will cool and the snow level could drop to 5,500 feet by Sunday night in the Prescott area, said Ken Daniel at the National Weather Service office in Flagstaff.
The higher southern fringes of Prescott could get more than 3 inches of snow accumulation by the time the storm moves on through Monday morning, Daniel said.
Downtown Prescott could get about an inch of snow accumulation, he said, although it was hard to estimate Friday night.
Higher elevations on the Kaibab Plateau, White Mountains and Flagstaff area could see 2 to 6 inches of snow, he said.
The Weather Service by Friday was forecasting a 70 percent chance of rain today in the Yavapai County mountains, and an even stronger chance by tonight. Winds could hit 15-25 mph with gusts reaching 40 mph.
The chance of precipitation in the Yavapai County mountains is 60 percent Sunday and 70 percent Sunday night. Winds could again reach 15-25 mph with gusts at 40 mph.
The chance of precipitation for Monday is 40 percent, dropping to 10 percent by Monday night.
More like this story