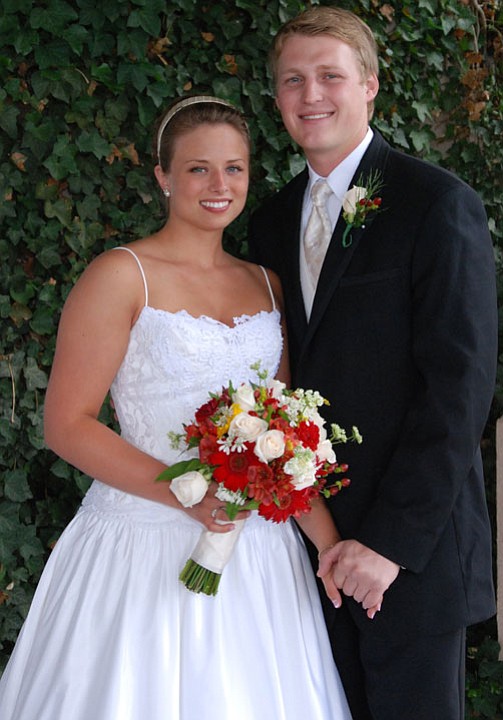 Originally Published: October 29, 2007 11:01 a.m.
Elizabeth Zielinski and Joshua Snyder, both of Prescott, Ariz., were married July 27, 2007, at Calvary Chapel of Prescott. Pastor Al James officiated the ceremony.
The bride is the daughter of Joe and Trish Zielinski of Prescott, Ariz. She is a graduate of Ottawa High School, Ottawa, Ill., and is currently enrolled in the nursing program at Yavapai College.
The groom is the son of Steve and Janice Snyder of Prescott, Ariz. He is a graduate of Prescott High School and Frontier Bible College. He is currently employed as a sixth-grade teacher at Christian Academy of Prescott.
The maid of honor was Tina Zielinski, sister of the bride. The best man was Bryan Bonilla, friend of the groom.
The couple honeymooned in Puerto Rico.
More like this story