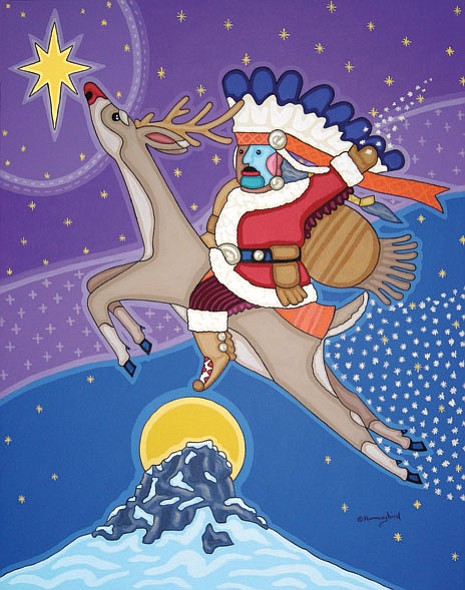 Originally Published: November 30, 2007 8:23 a.m.
Click on the picture on the left, and you'll see "Deer Chief Claus," with Thumb Butte pictured in the background. The piece is an acrylic on canvas by Jesse Hummingbird, a Cherokee artist featured at the Smoki Museum's Indian Art Market on Saturday and Sunday. The event features more than 20 Native American artists displaying and selling their artwork, including handmade crafts and jewelry.
There is no charge and hours are 10 a.m. to 4 p.m.