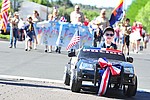 The 77th annual Kiwanis Kiddie Parade was Friday, June 29, 2018.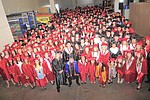 The 319 members of Bradshaw Mountain's Class of 2018 gather for a final photo before their commencement ceremony at the Prescott Valley Event Center Thursday, May 24, 2018.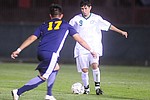 PRESCOTT – Juan Ramirez and Carlo Quesada each scored a goal, goalkeeper Justin Motzkus recorded his sixth shutout of the season and the Yavapai College men's soccer team earned its 14th-straight win with a 2-0 victory over rival Phoenix College on Thursday night.
Hundreds of people got a chance to see law enforcement K-9's and their handlers from around Arizona demonstrate their skills during a public demonstration at the Prescott Rodeo Grounds Tuesday night.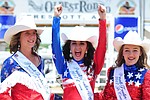 Before closing out its 2016 run on Monday, July 4, Prescott Frontier Days crowned its rodeo royalty for 2017.