Child categories
A University of Arizona doctoral candidate is all ears when it comes to two Arizona Superfund sites — one in Tucson and one in Dewey-Humboldt.

God Bless America, and how's everybody? Stormy Daniels' attorney Michael Avenatti was back in front of the TV cameras on Thursday after his arrest in Los Angeles.

Dear Annie: Over the past year, I've discovered that there are some people in this world who are OK with "just getting by" with what is available — including leaning on or using what another person under the same roof has.
Presentation to cover grief, expectations during holidays "Managing Grief and Expectations during the Holidays" is a free Senior Connection presentation from noon to 1 p.m. Thursday, Nov. 29, at American Lutheran Church, 1085 Scott Drive, Prescott.
Dual-energy X-ray absorptiometry (DXA) — technology for measuring bone mass and diagnosing osteoporosis — is available at Prescott Medical Imaging (PMI) in Prescott.

DEAR DR. ROACH: My 45-year-old daughter was diagnosed with multiple sclerosis about a year ago following alarming bladder problems and numbness.

Dear Annie: My sister and I grew up in a pretty troubled home.

She was nominated for the Superintendent's Award by a teacher.

A couple of Minions pay a visit "because we want to make people happy when they come to the mall."

Dear Annie: I have a work colleague whose married son died about six months ago of cancer. His son was in his 40s.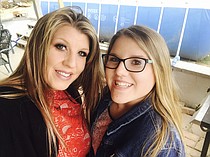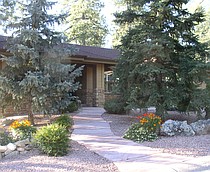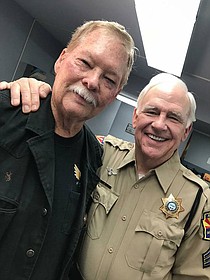 Listen to Roy Smith narrate his bicycling trip across Cuba.