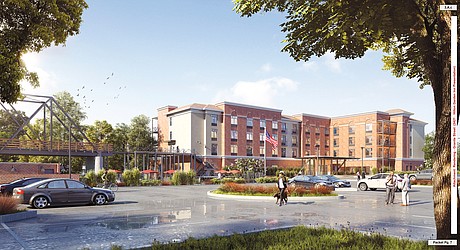 A breakdown of the costs to the city and the developers for the pending Hilton Garden Inn in downtown Prescott will be among the matters the City Council will consider this week.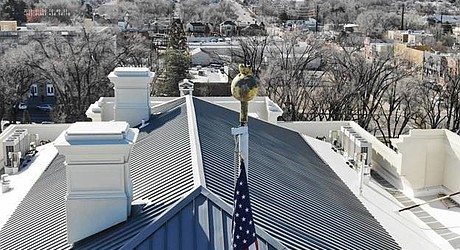 Weather permitting, on the morning of Tuesday, March 26, a large crane will be positioned near the north side of the Yavapai County Courthouse in Prescott.
PHOENIX — The state's seasonally adjusted unemployment rate remained at 5.1 percent in February as the number of jobs created pretty much matched the number of people looking for work.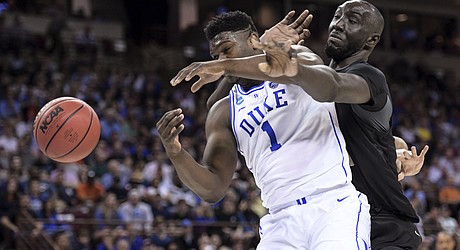 COLUMBIA, S.C. — Zion Williamson hit a layup over 7-foot-6 Tacko Fall in the closing seconds and RJ Barrett's putback provided the margin of victory as top-seeded Duke held off UCF 77-76 on Sunday to reach the Sweet 16.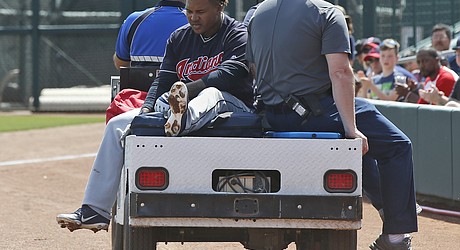 The Cleveland Indians already were dealing with a depleted infield when Jose Ramirez took a most damaging swing.
UNIONDALE, N.Y. — The New York Islanders used a smothering defense and some timely scoring to move closer to a playoff berth.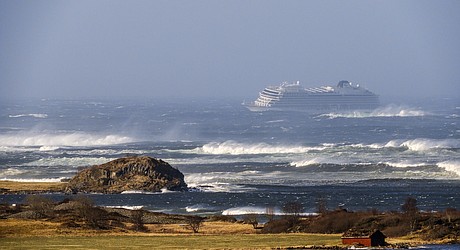 STAVANGER, Norway — Viking Sky cruise ship passenger Rodney Horgen can pinpoint the moment when he thought he was facing the end: when a huge wave crashed through the ship's glass doors and swept his wife 30 feet across the floor.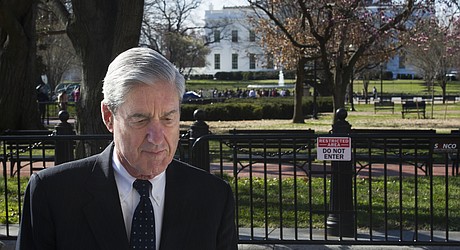 WASHINGTON — The Justice Department said Sunday that special counsel Robert Mueller's investigation did not find evidence that President Donald Trump's campaign "conspired or coordinated" with Russia to influence the 2016 presidential election. Mueller also investigated whether Trump obstructed justice but did not come to a definitive answer.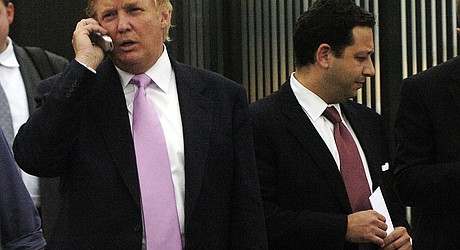 NEW YORK — The way Felix Sater tells it, his life is a screenplay just waiting to be written, with tales of drunken brawling, Wall Street rip-offs, international spying and a behind-the-scenes role in Donald Trump's effort to build a skyscraper in Russia.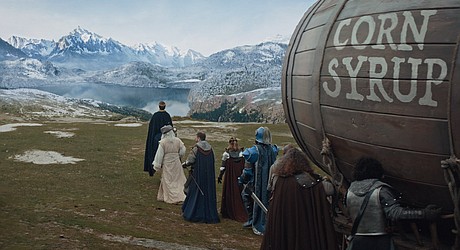 A fight between beer giants escalated Thursday after MillerCoors filed a lawsuit against Anheuser-Busch that accused its rival of trying to "frighten" consumers into switching to Bud Light with "misleading" Super Bowl ads.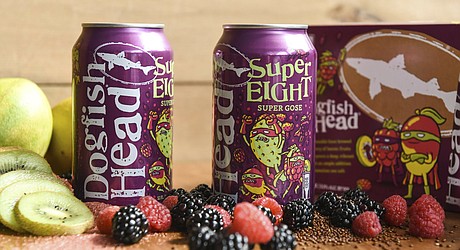 Kodak says a new beer hitting the market can be used to develop its Super 8 movie film.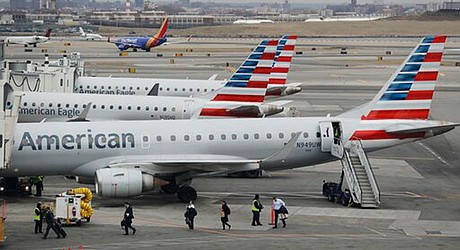 Police say a drunk passenger urinated on another passenger's luggage during a flight from Chicago to Charlotte, North Carolina.
It has been happening for a long time. It has been happening in our backyards. On the roads we drive. In proximity to schools.
Reader Poll:
Which No. 1 seed in the NCAA Tournament is more likely to win the title?
No. 1 Duke

35%

No. 1 Gonzaga

42%

No. 1 Virginia

4%

No. 1 North Carolina

19%
156 total votes
See past polls
Reader Poll:
Which No. 1 seed in the NCAA Tournament is more likely to win the title?
No. 1 Duke

35%

No. 1 Gonzaga

42%

No. 1 Virginia

4%

No. 1 North Carolina

19%
156 total votes
See past polls
Phippen Museum will host author and historian Erik Berg as he presents "Ghost Towns of the Second World War" at 1 p.m. Saturday, March 23.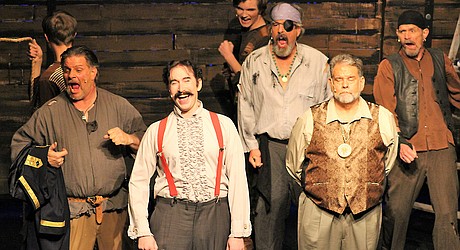 There's still time to see the "Peter Pan" prequel, "Peter and the Starcatcher" on the Prescott Center for the Arts main stage.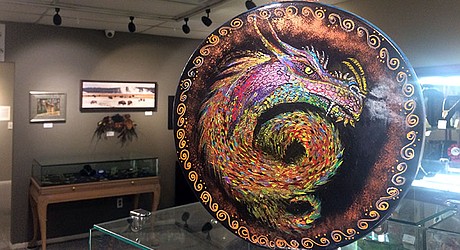 Mountain Artists Guild celebrates its 70th anniversary this year, making it the oldest art guild in the state of Arizona.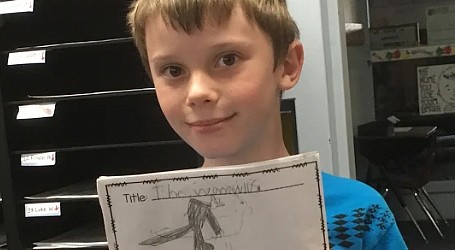 When he started second grade, Hunter used to be shy and nervous. Now he's bright and shiny every day, with a lot of confidence and pride in his learning.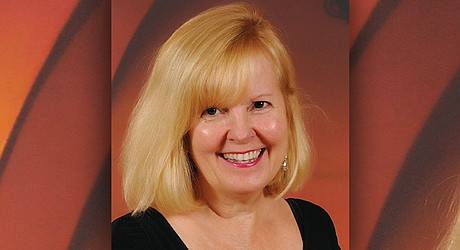 College admission? The rigorous process of entering an elite college has become a sad mess. When college "consultant" and con man Rick Singer cooked up the multi-million dollar scheme to cheat on admissions tests and bribe coaches, it resulted in wealthy parents getting their under-qualified kids in the country's most prestigious colleges, like Yale, Stanford or Georgetown.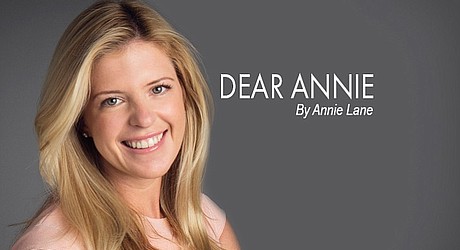 Dear Annie: As long as I can remember, my parents have controlled the majority of my actions.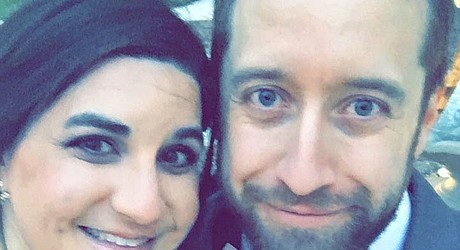 Natalie Elizabeth Yslas of Denver, Colorado, and daughter of Jerry and Theresa Yslas of Prescott, and Jesse Schaffer, of Denver, Colorado, and son of Paul and Janette Schaffer of Littleton, Colorado, are engaged.
Brian Bever is all decked out for the 2019 St. Patrick's Day Pub Crawl Sunday, March 17, 2019 in downtown Prescott.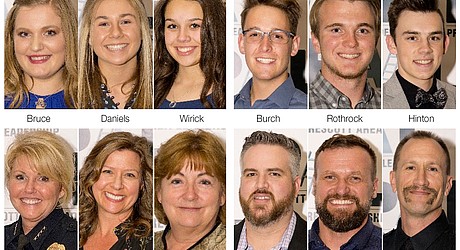 Prescott Area Leadership (PAL) has released the list of 12 finalists for its 2019 Leader of the Year Awards. While all have made impressive contributions to the community, only four will be chosen as Man, Woman, Male and Female Youth Leaders of the Year at the annual Awards Dinner and fundraiser.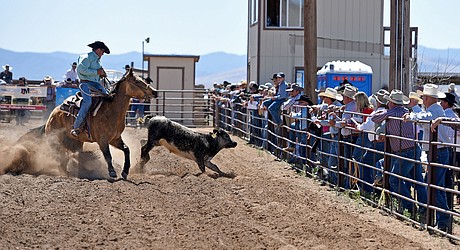 Cattleman's Weekend, featuring a ranch horse sale, cow sale, two bull sales, and western trade show is set for Friday and Saturday, March 15-16.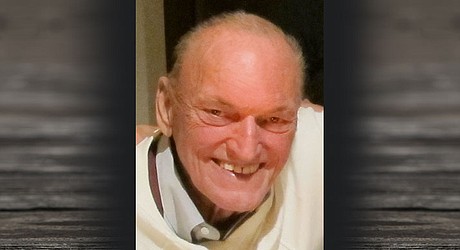 Leonard Clarence Scamardo passed away from congestive heart failure on Feb. 18, 2019, in Scottsdale, Arizona.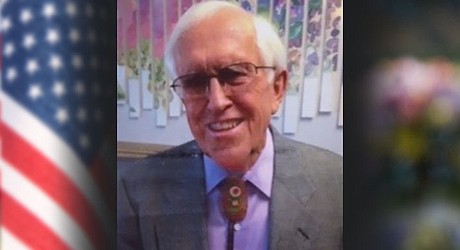 Death leaves a heartache no one can heal. Love leaves a memory no one can steal. And so it is as our father, James Dwain (J.D.) Conley, stepped through the gates of heaven on the beautiful, sunny morning of March 15, 2019.
Marion Baker, born June 10, 1925, died peacefully in Prescott, Arizona, surrounded by her loving family on March 19, 2019.