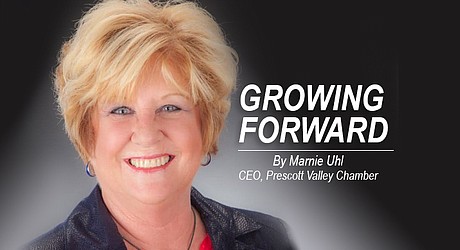 Ah, vacation is wonderful. I actually took a week off last month to visit with special friends and enjoy some very much-needed downtime at the beach.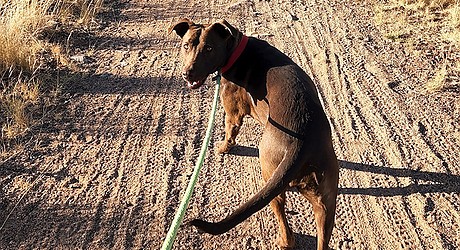 Enjoy a beautiful fall day on the Peavine Trail in Prescott with your pooch during United Animal Friends' "Hike for Hounds Fall Festival" from 10 a.m. to 1 p.m. Sunday, Oct. 15.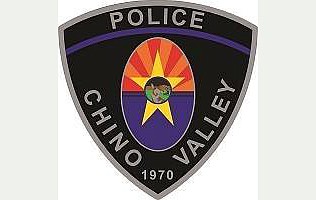 The top problems facing Chino Valley Police are aggressive driving by impatient residents and lack of staffing, Chino Valley Deputy Chief Josh McIntire said.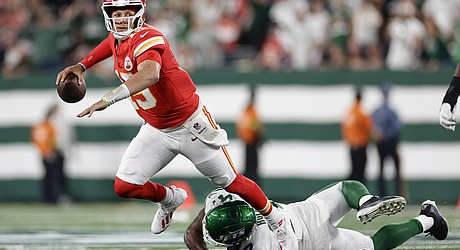 Patrick Mahomes and the Kansas City shook off a subpar performance during which they blew a 17-point lead, but held on to defeat the New York Jets 23-20 on Sunday night.
Former major league pitcher Trevor Bauer and a woman who accused him of beating and sexually assaulting her in 2021 have settled their legal dispute, Bauer's attorneys said Monday.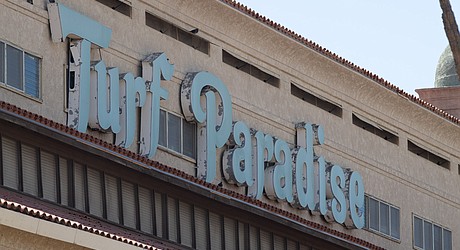 Turf Paradise is back in the saddle.
A 104-year-old Chicago woman is hoping to be certified as the oldest person to ever skydive after leaving her walker on the ground and making a tandem jump in northern Illinois.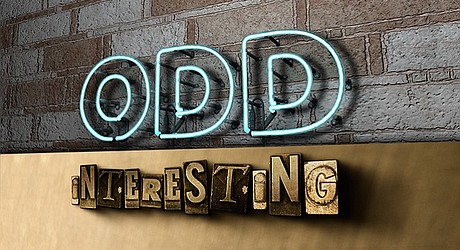 A Phillies fan and his emotional support animal, an alligator named WallyGator, were denied entrance to watch Philadelphia host Pittsburgh.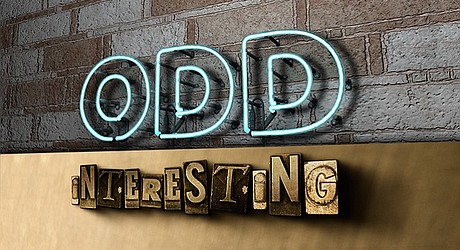 A 10-year-old Florida boy and his 11-year-old sister who were running away to California drove 200 miles (320 kilometers) in their mother's car before they were stopped by sheriff's deputies on an interstate highway, authorities said.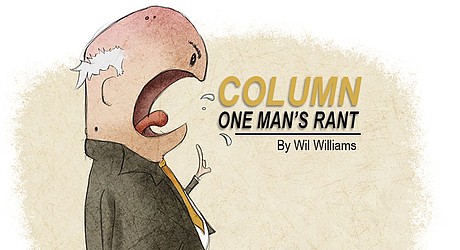 It's apparent to me that the institution of the instruction manual is dying. Several years ago, the last desktop computer I bought didn't come with one. ...
Reader Poll:
What is your opinion about the proposed Sundog Connector?
Build it -- we need more infrastructure

46%

Do not build it -- it's not needed / not enough benefits

49%

I don't care

5%
125 total votes
See past polls
Reader Poll:
What is your opinion about the proposed Sundog Connector?
Build it -- we need more infrastructure

46%

Do not build it -- it's not needed / not enough benefits

49%

I don't care

5%
125 total votes
See past polls
A Charlie Brown Christmas presented by Prescott Center for the Arts.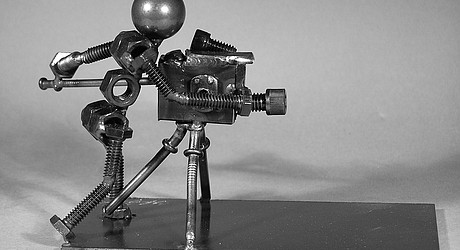 Learn about area artists and how they create, either at private studios or in art centers, at the Prescott Area Artist Studio Tour. The 2023 Studio Tour will be held from 10 a.m. to 4 p.m., each day starting Friday, Oct. 6, through Sunday, Oct. 8.
Rose Marie Anreozzi has been making book bags for the Chino Valley Public Library for close to eight years. Over that time she has made literally hundreds of bags and given them not only to the library, but also Friends of the Prescott Public Library.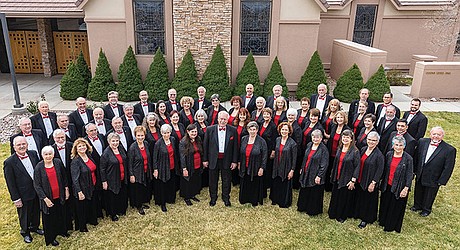 The Prescott Chorale enters its 2023-24 concert season more committed than ever to inspiring local audiences with joyful, thought-provoking and timeless choral masterpieces.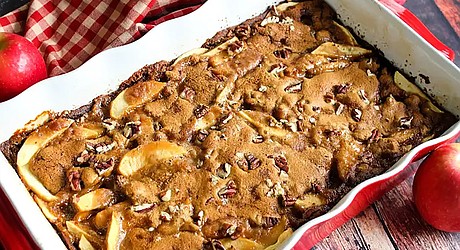 These bars are sticky and yummy! I didn't put pecans on the top of the ones in one of my pictures but the next time I made them I did. They were so much better.
Tiger is a very sweet 1-year-old gray tabby who came to Miss Kitty's as a stray.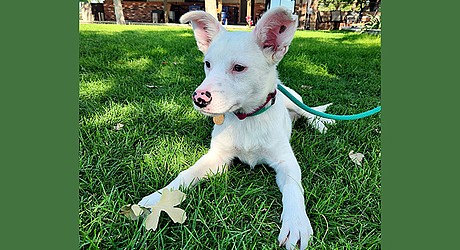 Harper is a cattle dog mix whose striking white coat and cute little spots on her nose and ears sets her apart.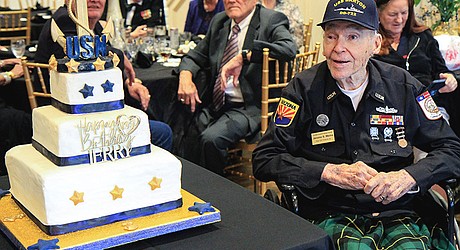 Prescott resident Jerome (Jerry) Welna celebrated his 100th birthday at the Elks Crystal Hall on Sept. 3 with a party that included fellow veteran Prescott Mayor Phil Goode.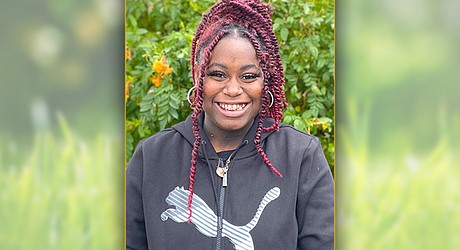 Amirrah is a very friendly and bubbly girl with a big heart. She loves baking or cooking in her free time and she's a big fan of spicy food.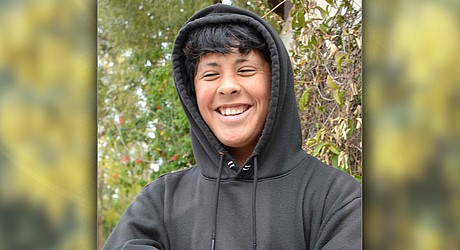 Alexander is an adventurous young man who loves spending time at the park, listening to music.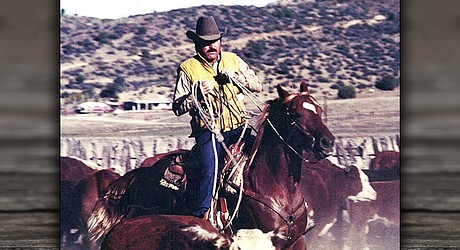 Stanley passed away early Sept. 18th, 2023 after a long battle with cancer. Stan was born in Prescott, Arizona on January 4th, 1932.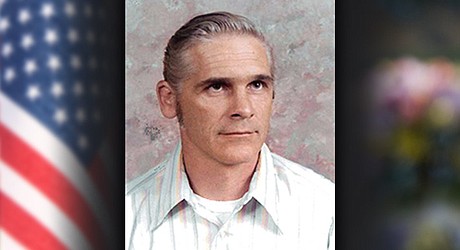 James Lee Strang passed away September 20, 2023, at his home in Prescott Valley, Arizona after a long illness. James was born in Kirtland, Ohio, August 17, 1937.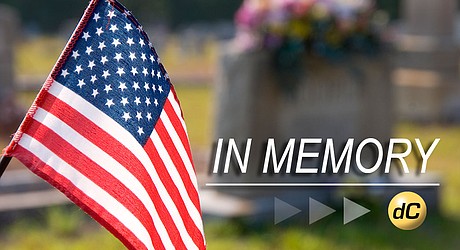 In memory of MSG Robert "Bob" Elliot Lee, he passed away on September 26, 2023 at the Prescott Veterans Hospital.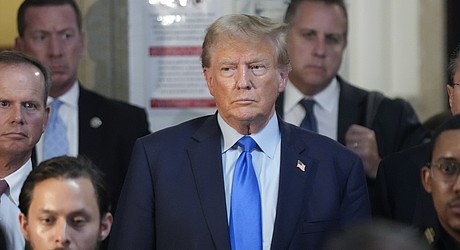 Aggrieved and defiant, former President Donald Trump spent a day in court Monday for the sometimes testy start of a trial in a fraud lawsuit that could cost him control of Trump Tower and other prized properties.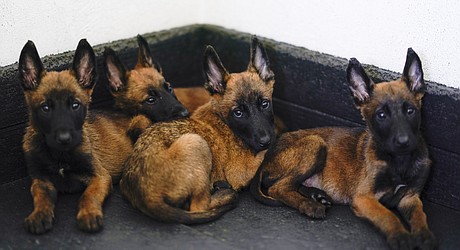 In the middle of a military base outside Mexico City, an army colonel runs what he calls a kindergarten for dogs.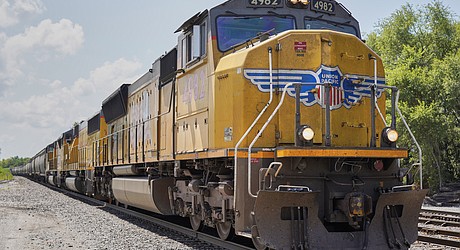 The federal government has joined several former workers in suing Union Pacific over the way it used a vision test to disqualify workers the railroad believed were color blind and might have trouble reading signals telling them to stop a train.