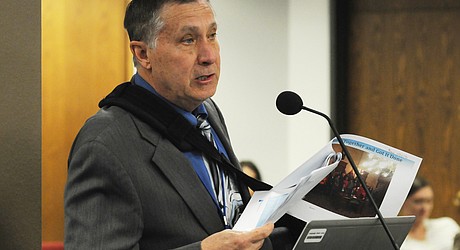 PHOENIX — Arizona's top water official said Wednesday that a lawsuit filed by California's Imperial Irrigation District could pose a threat to the newly approved multi-state drought contingency plan.
Arizona lawmakers gave final approval Thursday, April 18, to a comprehensive statewide ban on the use of hand-held cellphones by motorists, sending the bill to Gov. Doug Ducey for his anticipated signature.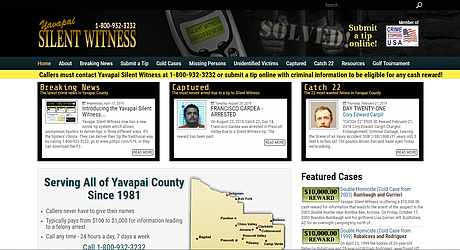 Yavapai Silent Witness now has a new online tip system that allows anonymous tipsters to deliver tips in three different ways.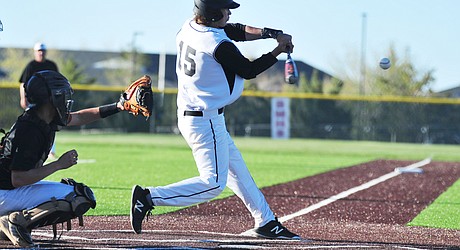 PRESCOTT VALLEY — In the end, the learning curve proved too steep of a climb for the Bradshaw Mountain baseball team this spring, even if the foreseeable future does seem bright.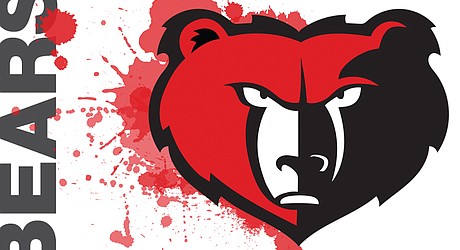 GOODYEAR — The 4A No. 3-ranked Bradshaw Mountain softball team won its 10th straight game on Thursday, April 18, edging No. 10 Desert Edge, 3-2, in a thrilling 2019 regular-season finale at the Scorpions' field.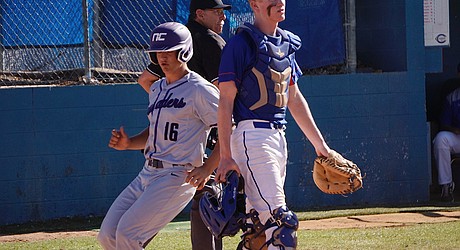 CHINO VALLEY — As the No. 19 Cougars tread through a gauntlet of top-ranked teams in the twilight of their regular season, an opportunity emerged to make a big statement when No. 10 Northwest Christian rode into town for a West region match-up Thursday afternoon.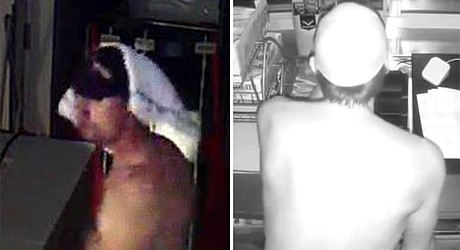 Authorities in Florida are asking for the public's help in tracking down a man who they say burglarized a Little League concession stand wearing nothing more than a ballcap and gloves.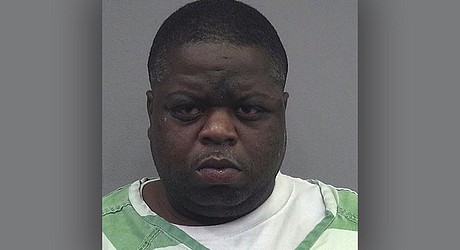 When a Florida woman heard a noise and saw a man trying to break into her car early Sunday, she took matters into her own hands.
A Colorado city has voted to drop the name "Swastika Acres" from a subdivision.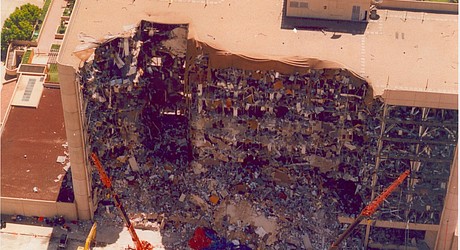 Today is a day that, with Good Friday combined with April 19, is much more somber for me. Seems that 24 years ago today my career changed.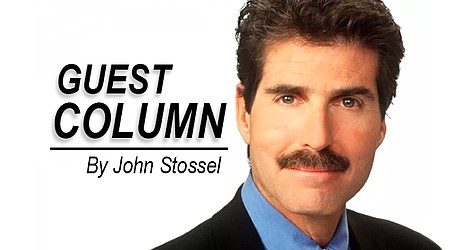 Are you very afraid? 3D-printed guns are coming. "Virtually undetectable!" shrieked CNN. "This changes the safety of Americans forever!" shrieked MSNBC.
Reader Poll:
Would you talk to your neighbor about barking dogs?
YES

30%

NO, and I would NOT call police

14%

NO, but I WOULD call police

12%

I'd first try talking. If that didn't work I'd call police

44%
764 total votes
See past polls
Reader Poll:
Would you talk to your neighbor about barking dogs?
YES

30%

NO, and I would NOT call police

14%

NO, but I WOULD call police

12%

I'd first try talking. If that didn't work I'd call police

44%
764 total votes
See past polls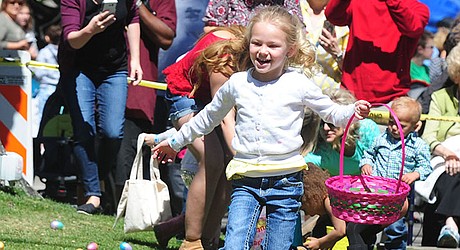 Hop over to Mile High Middle School for the "eggstravaganza" that is The Great Prescott Easter Egg Hunt this weekend.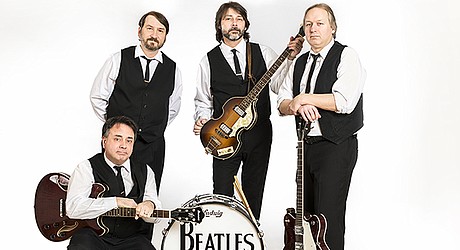 Prescott Valley Performing Arts is in the middle of building a children's theater next to the Findlay Toyota Center and to help it get built, the venue is hosting Concert for a Cause: Beatles vs. Beach Boys this weekend.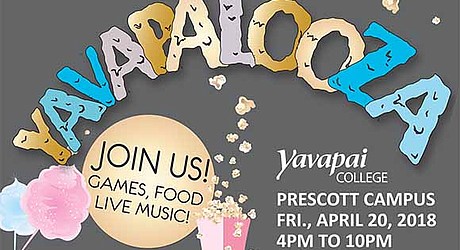 Yavapai College and the wider community will be brought together for games, food, music and information Friday, April 19, at the 2019 Yavapalooza event...
My husband says he feels cold air blowing in through the vents and experiences "cold spots" in our home and he knows this is an invisible problem, he can feel it but does not know what to do.
Yavapai County has two native species of cottonwood trees in addition to the native quaking aspen trees. The cottonwood trees are Fremont cottonwood (Populus fremontii) and narrowleaf cottonwood (P. angustifolia).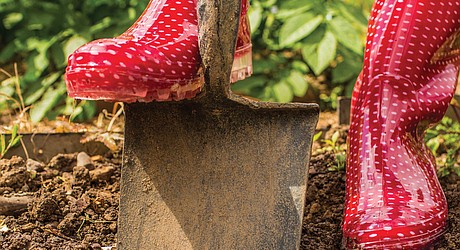 Gardening enthusiasts may have been thinking about their landscape plans throughout the winter, eager to once again get their hands dirty with soil. Whether a home gardener is making preparations for edible crops or beautiful flowers, he or she must take time to make the soil amenable to planting.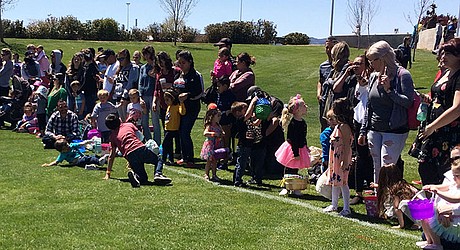 Prescott Valley children and their families celebrated the annual rite of spring with the town's 16th Family Arts Festival and EGGstravaganza on the lawn of the Prescott Valley Civic Center April 13.
The 11th annual Chalk It Up! event saw nice weather (not too hot!), live entertainment and free admission this past weekend.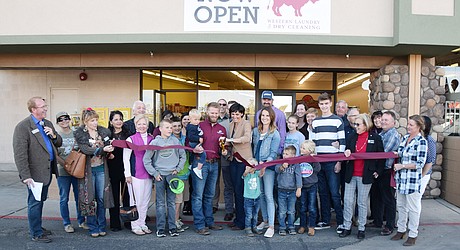 The Prescott Chamber of Commerce celebrated the opening of a new business, Western Laundry & Dry Cleaning, with a ribbon-cutting celebration Thursday, April 4, 2019.
Dorothy Zabriskie died in April in Evanston, Illinois, at Three Crowns Park in the loving comfort of her family.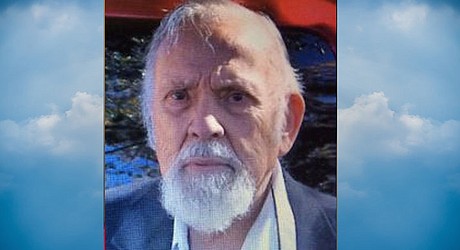 Robert Dale Coffey, a longtime resident of Prescott, Arizona, died Saturday, April 13, 2019, around 1 p.m., at his residence, at Alta Vista retirement community.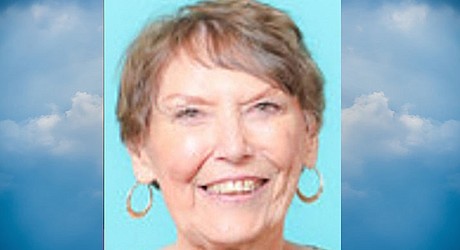 Shari L. Sumner, born on Sept, 28, 1940, in Dayton Ohio, to the late Edgar Burr (Sarah) and the late Helen Boone, passed away at the age of 78 on Feb. 17, 2019, in Phoenix, Arizona.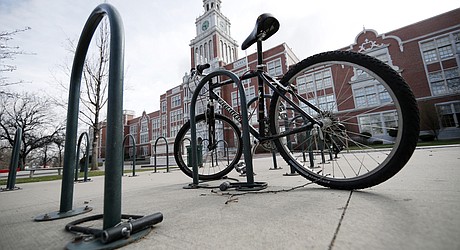 LITTLETON, Colo. — The suicide of a Florida teenager who authorities say was obsessed with the Columbine shooting and may have planned to carry out her own attack will not end an investigation to determine if she had any accomplices, officials said as Denver schools reopened Thursday and preparations to mark the 20th anniversary of the tragedy resumed.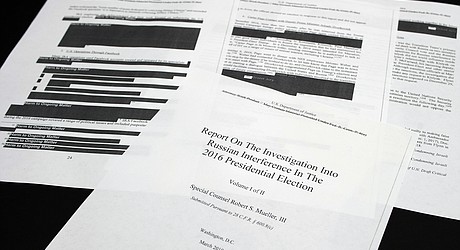 WASHINGTON — President Donald Trump may not have obstructed justice, but it wasn't for lack of trying.
PARIS — Paris police investigators think an electrical short-circuit most likely caused the fire at Notre Dame Cathedral, a police official said Thursday, as France paid a daylong tribute to the firefighters who saved the world-renowned landmark.