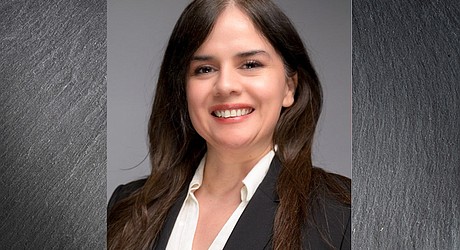 Arizona Democrats intent on retaking the statehouse for the first time in decades elected longtime union organizer Yolanda Bejarano as their next party chair Saturday in one of the most competitive races for the post in recent history.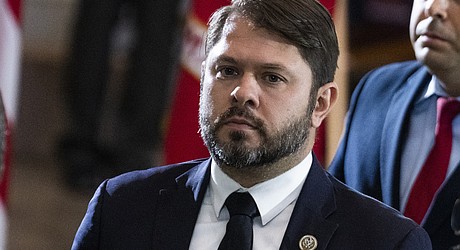 Democrat Ruben Gallego held the first public events of his U.S. Senate campaign Saturday, taking aim at independent incumbent Kyrsten Sinema and casting his candidacy in a patriotic appeal to the American dream.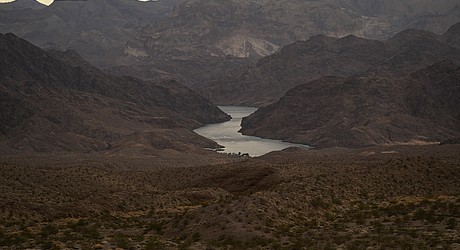 Exposed to the beating sun and hot dry air, more than 10% of the water carried by the Colorado River evaporates, leaks or spills as the 1,450-mile (2,334-kilometer) powerhouse of the West flows through the region's dams, reservoirs and open-air canals.
Andrej Jakimovski scored a career-high 22 points, Justin Powell added a season-high 20 and Mouhamed Gueye had his second consecutive double-double to help Washington State beat Arizona State 75-58 Saturday night to snap a three-game skid.
Patrick Mahomes scrambled for a first down on his badly sprained right ankle, then was shoved late out of bounds by Joseph Ossai, giving Harrison Butker a chance to kick a 45-yard field goal with 3 seconds remaining and give the Kansas City Chiefs a 23-20 victory over the Cincinnati Bengals in the AFC title game Sunday night.
Jalen Hurts had one of Philadelphia's four rushing touchdowns and the Eagles soared into the Super Bowl, forcing both of San Francisco's quarterbacks out of the game with injuries and beating the wounded 49ers 31-7 in the NFC championship game on Sunday.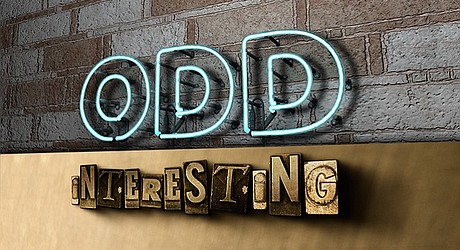 The Rhode Island Department of Health says it was not able "to definitively confirm or refute the presence of Santa" in a young girl's home after she requested to have a partially eaten cookie and a couple of gnawed-on carrot sticks tested for DNA to see if Santa Claus is real.
The first Native American woman in space has ventured out on her first spacewalk.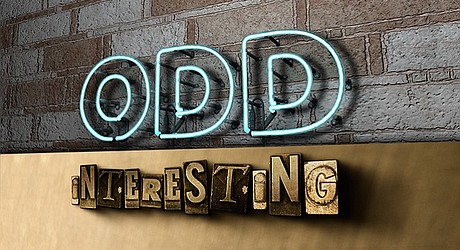 A young Rhode Island girl has finally figured out how to determine if Santa Claus is real — DNA.
Reader Poll:
Should Arizona elections allow mail-in ballots for anyone?
Yes, it is a necessary convenience.

76%

No, everyone should have to go to the polls.

24%

I don't care / don't vote.

0%
185 total votes
See past polls
Reader Poll:
Should Arizona elections allow mail-in ballots for anyone?
Yes, it is a necessary convenience.

76%

No, everyone should have to go to the polls.

24%

I don't care / don't vote.

0%
185 total votes
See past polls
A Charlie Brown Christmas presented by Prescott Center for the Arts.
A steady fixture in the Southern California comedy scene, Bruce Jingles' comedic brand blends abstract and observational comedy with impersonations and essential timing. Jingles brings his unique brand of comedy to Prescott at 7 p.m. (doors open at 6) Saturday, Jan. 28, at the Elks Performing Arts Center, 117 E. Gurley St.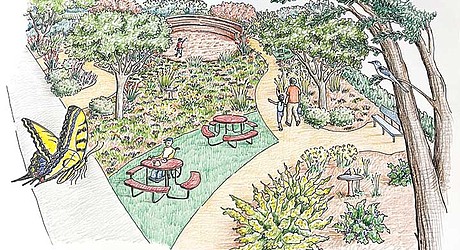 Passionate and enthusiastic are two words that fully describe Prescott resident Lesley Alward — especially when it comes to any project that she is involved in.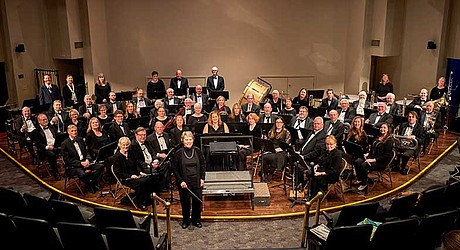 The Central Arizona Concert Band welcomes the new year with a concert filled with instrumental favorites and a rare treat — a featured Clarinet Choir.
Fred is a young 10-month-old orange tabby. He came to Miss Kitty's as a stray and is looking for a family to live with forever. He is a very sweet, outgoing boy and would love to meet you!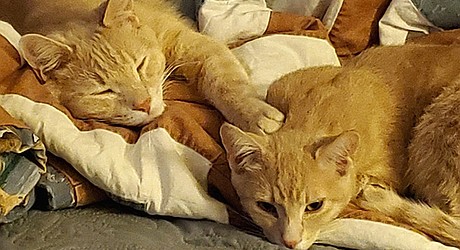 Franklin and Squeaky are bonded shorthair buff tabbies who need to be adopted together. Having each other will help them adjust quickly to their new situation.
Sunshine is from a litter a seven born Aug. 10, 2022. He is a very handsome orange-and-white tabby.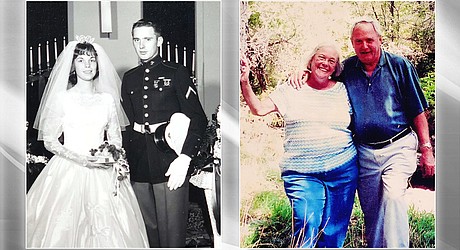 Let's celebrate Nancy Louise Phillips and Ronald Lee Phillips. The happy couple married Feb 9, 1963 in Kennewick, Washington, will be celebrating their 60th year together this Feb 9, 2023.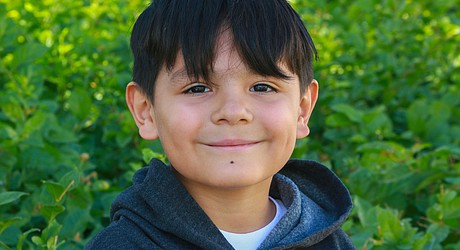 Julian very fun and enjoys playing with Legos, toy cars, and likes to watch Paw Patrol and anything to do with Marvel.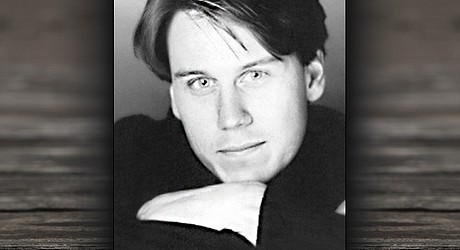 Jamie Don Slocum, 52, of Scottsdale, Arizona died January 10, 2023. Jamie was born on August 15, 1970, to Donald and Patricia Slocum, in Grants Pass, Oregon.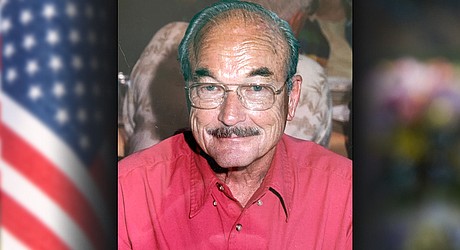 Emil J. McFaul was born on May 8, 1929 in Munson, Michigan, to Owen William and Alma McFaul and passed away on January 9, 2023 in Boise, Idaho.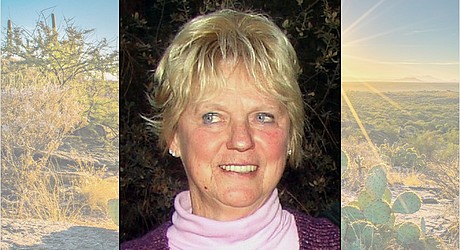 Dora (DeeDee) Elizabeth Schroeder passed away in Prescott, Arizona at age 80, on January 7, 2023, with her husband Clay by her side.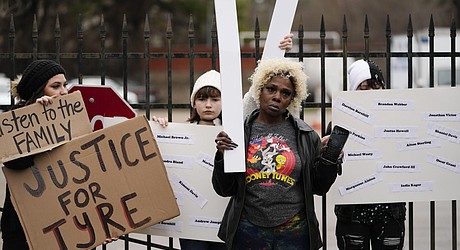 A sixth Memphis Police Department officer has been disciplined for his involvement in the brutal beating and arrest of Tyre Nichols, a department spokeswoman said Monday.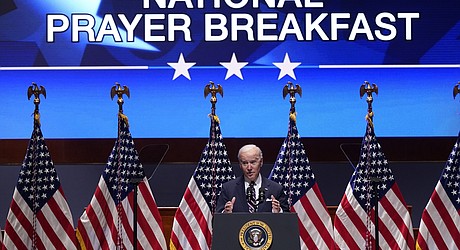 The National Prayer Breakfast, one of the most visible and long-standing events that brings religion and politics together in Washington, is splitting from the private religious group that had overseen it for decades, due to concerns the gathering had become too divisive.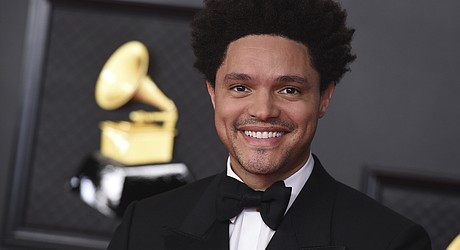 Trevor Noah feels more comfortable hosting the Grammy Awards for a third-straight year, but the former "The Daily Show" host still has some nervousness about leading the ceremony with big-time acts like Beyoncé, Adele and Harry Styles looking on.