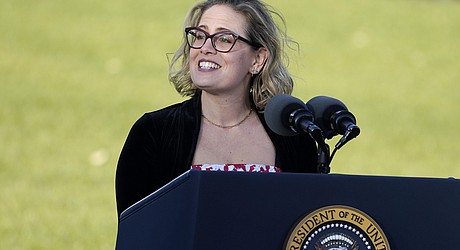 Sen. Kyrsten Sinema, the Arizona Democrat who single-handedly thwarted her party's longtime goal of raising taxes on wealthy investors, received nearly $1 million over the past year from private equity professionals, hedge fund managers and venture capitalists whose taxes would have increased under the plan.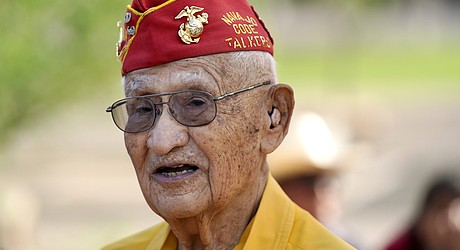 It's been 80 years since the first Navajo Code Talkers joined the Marines, transmitting messages using a code based on their then-unwritten native language to confound Japanese military cryptologists during World War II — and Thomas H. Begay, one of the last living members of the group, still remembers the struggle.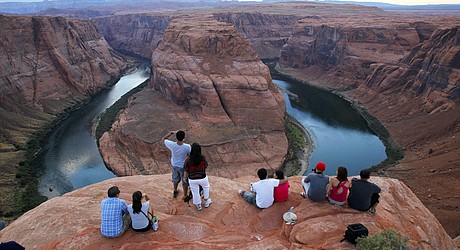 Banks along parts of the Colorado River where water once streamed are now just caked mud and rock as climate change makes the Western U.S. hotter and drier.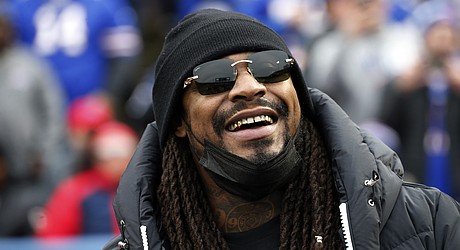 Former NFL running back Marshawn Lynch was asleep and smelled of alcohol when Las Vegas police found him in his damaged sports car and arrested him on suspicion of driving while intoxicated, according to an arrest report made public Thursday.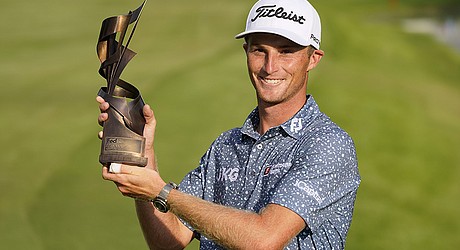 The 10-foot par putt in regulation was so crucial and the moment so important that Will Zalatoris doesn't remember screaming out when he made it, "What are they gonna say now?"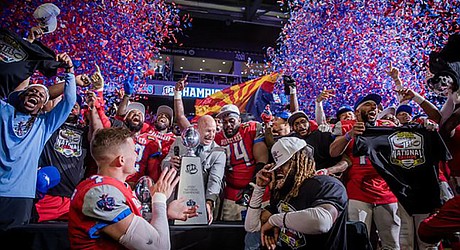 The Wranglers ran out onto the neutral site field, inside The Dollar Loan Center in Henderson, Nev., and Wranglers Nation made it sound like a home game for Northern Arizona.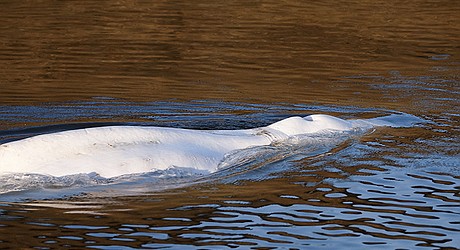 A beluga whale that became a French celebrity after a wrong turn took it up the Seine River had to be euthanized Wednesday after experiencing health complications during an urgent rescue operation, authorities said.
When camp counselor Allie Tarantino was flipping through a magazine years ago, he came upon a familiar name: Mark Zuckerberg. He rifled through boxes of memorabilia in his basement, running his fingers over old photos, newspapers and bus maps before finding a baseball card featuring a very young Zuckerberg grinning in a red jersey and gripping a bat.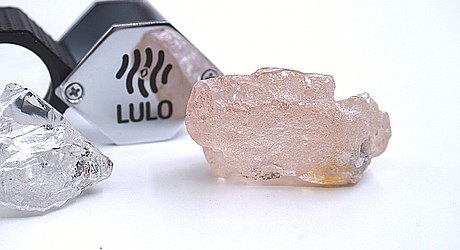 A big pink diamond of 170 carats has been discovered in Angola and is claimed to be the largest such gemstone found in 300 years.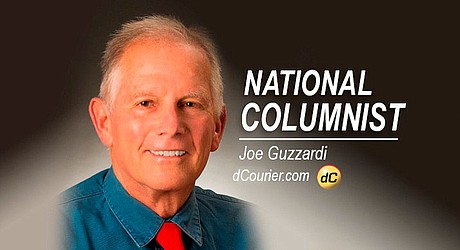 Despite Washington, D.C.'s August heat and humidity – perfect vacation weather – the nation's capital is immersed in politics.
Reader Poll:
Are you happy with the Primary Election results?
Reader Poll:
Are you happy with the Primary Election results?
Prescott Valley Performing Arts theater presents A Wrinkle in Time, Aug. 19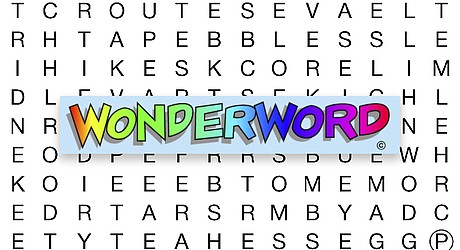 Courier digital subscribers can print this Wonderword Puzzle challenge. This feature will print on standard 8.5x11-inch paper.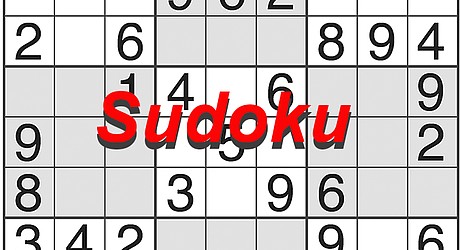 Courier digital subscribers can print this Sudoku Puzzle challenge. This feature will print on standard 8.5x11-inch paper.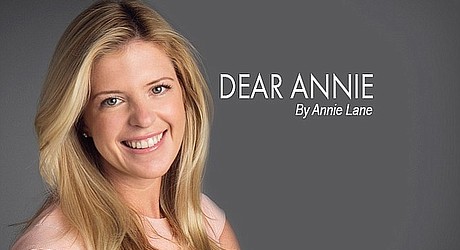 Dear Annie: The "Mother Whose Heart Is Breaking" is absolutely right to be worried about her son.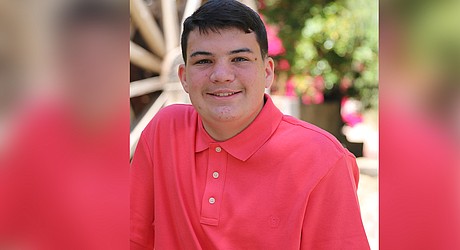 Kaelin is a fun, playful and active child who loves playing sports. He is a helpful and caring child and gets along with those around him. Kaelin enjoys playing with legos, pokemon cards, wrestling action figures and skateboarding.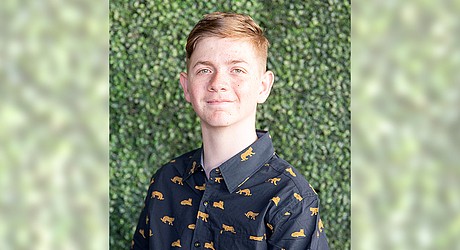 Kannon is outgoing and loves to make friends. He has a keen ability to make others smile and laugh and enjoys the tv show Impractical Jokers. In school, Kannon loves music, reading and writing stories.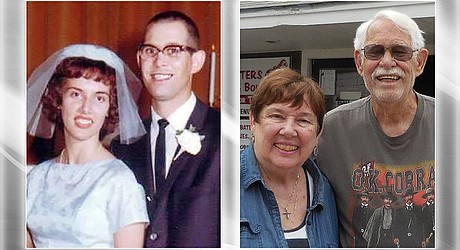 Sara Foote Beal and John E. Beal celebrated their 60th anniversary Saturday, Aug. 13, at the POA, Prescott Country Club.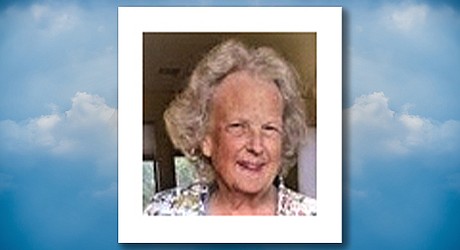 Louise Anne Koniarski, 84, of Prescott, Arizona, was born April 28, 1938 in Prescott, Arizona, and passed away July 27, 2022.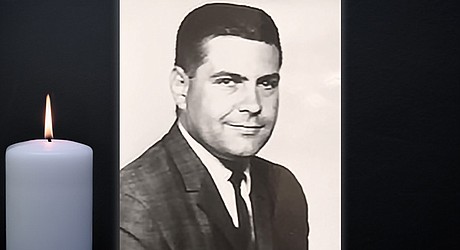 Joseph Bryan McNally, 84, passed away peacefully at home, surrounded by family, on August 2, 2022.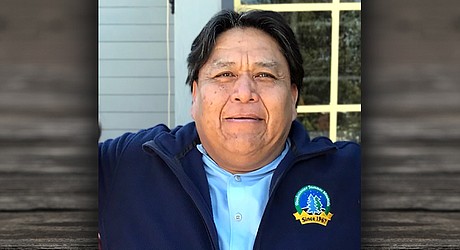 Rob Jo entered this world in Cottonwood, Arizona on April 9, 1966. He left us unexpectedly on August 7, 2022 when God called him.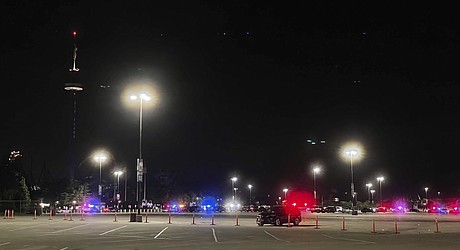 Three people were injured in a shooting outside a Chicago-area amusement park's entrance that sent visitors scrambling for safety and prompted the park to close early, authorities said.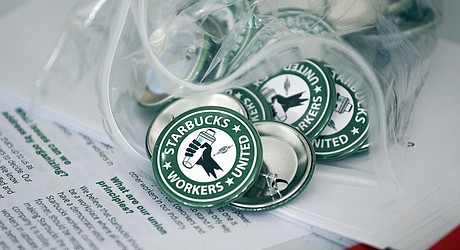 Starbucks on Monday asked the National Labor Relations Board to temporarily suspend all union elections at its U.S. stores, citing allegations from a board employee that regional NLRB officials improperly coordinated with union organizers.
Americans are less concerned now about how climate change might impact them personally — and about how their personal choices affect the climate — than they were three years ago, a new poll shows, even as a wide majority still believe climate change is happening.