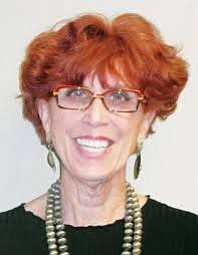 Sandy Griffis is the Executive Director of Yavapai County Contractors Association. For more information visit: https://ycca.org
Recent Stories
We were out the other evening and heard the term universal design being discussed at a table.
Not a week goes by when I do not receive calls from contractors near and far looking for employees.
You know I love construction and the industry. This column has to do with building heart, soul, determination, endurance and girl grit.

We recently purchased a lot in unincorporated Yavapai County and will be installing a septic system.

We just bought a lovely home; however, it has been badly neglected with yard care, maintenance and upkeep....
Ask the Contractor
There are back! On my 5-mile walks over this past Labor Day weekend, I noticed the "littles" are jumping around, and believe me it never is good to see young, tiny grasshoppers hatching and jumping around.
A glimpse in the rearview mirror may look distant to some and unfamiliar to others, but the dusty dirt road from 1961's Home Builders Association as it morphed into the YCCA of today remains compacted with years of industry pride, commitment, collaboration and a modern sheen, paved with the sweat of four generations.

With our monsoon season upon us and the dissipation of lightning, surge protection has become a much more complex and important issue because the value of electronic equipment in a typical home has increased enormously.
Seriously, at the risk of sounding like a broken record, let me repeat and let me refer to what I am sure seems to you my constant and annoying repetition of this particular statement:

Last week I made a delivery to a local countertop/cabinet businesses and in walking through the showroom, I ran my hand across a full-size kitchen island countertop displayed in a vignette and immediately said to the owner, "Oh, my gosh, what type of material is this?" I was told it was granite. I said, "Granite?" with disbelief and skepticism.