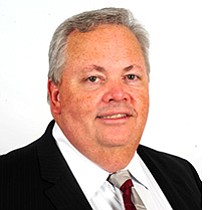 928-445-3333 Extension: 2021

Twitter
Recent Stories

The biggest mistake made in Iraq was made by the Iraqis themselves, in my view. There was a period when peace was possible, but it required short memories.

Long before adulthood and reality teach us otherwise, one of the greatest aspects of being young is that no limits have been placed on our dreams.
One year ago today a man walked into the gay nightclub "Pulse" in Orlando on Latin night and slaughtered 49 people. That tragedy we are all familiar with.
When I travel in a foreign country I consider it my duty to be a good ambassador for my nation.
When I was a young boy, way back when there were only three networks and that independent station that carried Wallace & Ladmo in Phoenix (no one in my house watched PBS), the "Wizard of Oz" came on once a year, usually around Thanksgiving.
We were kicking around some ideas for editorials in our office and one person on the editorial board said we should do one on police shootings.
President Donald Trump and Congress are talking about revising the federal tax code, once again repeating the Republican talking points of how lowering taxes spurs job growth and will revive the economy.
When someone mighty falls, I tend to be quiet, so I have nothing to say about Bill O'Reilly.
Taxes are in the news lately, what with tax day nearly here (due Tuesday, April 18, this year) and our representatives in Congress wanting to rewrite the tax code if they can ever figure out what they're doing on health care.

Thoughts from a Sain mind: