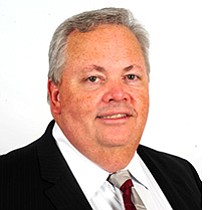 928-445-3333 Extension: 2021

Twitter
Recent Stories
According to the Treasury Department's treasurydirect.gov website, United States taxpayers must chip in to pay $1,256,280,239.21 on interested on our federal debt.

In Hong Kong, Chinese soccer fans have been known to stand respectfully while the visiting team's national anthem plays.

Ask a gay person and they'll let you in on a secret. The biggest homophobes are often closeted gay people.

I've been thinking recently of Jim Jones and the 1978 tragedy at Jonestown, still not understanding how so many could drink the Kool-Aid.

Northern Arizona Suns basketball player Peter Jok didn't hesitate when I asked him where his family's commitment to giving back comes from.

Kim Gagnon and her husband Bill are the new owners of Station 7, the base for the Granite Mountain Hotshots.
I've had three previous summons for jury duty, but never sat on an actual jury.

I like to tell myself that most people do something incredibly stupid when they're young, but perhaps that's just to excuse my own idiocy.

Amazon announced plans to open a second world headquarters and promised $5 billion in investments, causing cities across North America to come up with innovative ideas the company to bring those 50,000 "high-paying" jobs to their town.
I have vague recollections from my freshman year of everyone at Washington High School in Phoenix leaving class to go stand on Glendale Avenue so we could wave to President Gerald Ford as his motorcade drove past.