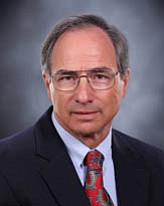 Jordan Kobritz is a former attorney, CPA, and Minor League Baseball team owner. He is a professor and the chair of the Sport Management Department at SUNY Cortland. Jordan maintains the blog: http://sportsbeyondthelines.com and can be reached at jordan.kobritz@cortland.edu.
Recent Stories
Beyond the Lines
The origin of the first sports mascot is a matter of debate but the genre may trace its roots to 19th century France. History suggests the word mascot derives from a French opera, "La Mascotte," the story of an Italian farmer whose crops wouldn't grow until he was visited by a virgin named Bettina. With her help, his fortunes turned around.

Beyond the Lines
ESPN recently surveyed fans of teams in the four Major League team sports to determine the most miserable fan base in professional sports.
Beyond the Lines
Lost amid the excitement of September pennant races and the tabloid coverage of which NBA players slept with their teammate's girlfriend, was an announcement that AB InBev (ABI), makers of Budweiser and other brands, had signed agreements to feature active MLB and NBA players in beer ads.
Beyond the Lines
Mark Cuban recently said: "I think everyone who owns a top four professional sports team just basically saw the value of their team double."
Beyond the Lines
On Sept. 3, 2003, federal agents raided BALCO, the San Francisco Bay Area Laboratory that provided performance enhancing drugs to several athletes.
Beyond the Lines
A pair of academics have proposed a radical change to save baseball which is guaranteed to make traditionalists apoplectic.
Beyond the Lines
Headhunting in baseball is a euphemism to describe the actions of a pitcher who intentionally throws at a batter's head. In any other setting we would simply describe the practice as assault.
Beyond the Lines
What do Josh Hader of the Milwaukee Brewers, Trea Turner of the Washington Nationals, Sean Newcomb of the Atlanta Braves, and Sonny Gray of the Yankees have in common?

Beyond the Lines
Brian France, CEO of NASCAR, announced he was taking an "indefinite" leave of absence to address his "problems" after he was arrested last weekend in Sag Harbor, New York, for aggravated DWI. He would be doing all of NASCAR Nation a great service if he made his leave permanent.

Beyond the Lines
Winning in college sports is highly valued, no more so than in football. That's why elite coaches, who are integral to the success of a program, are paid such astronomical salaries.