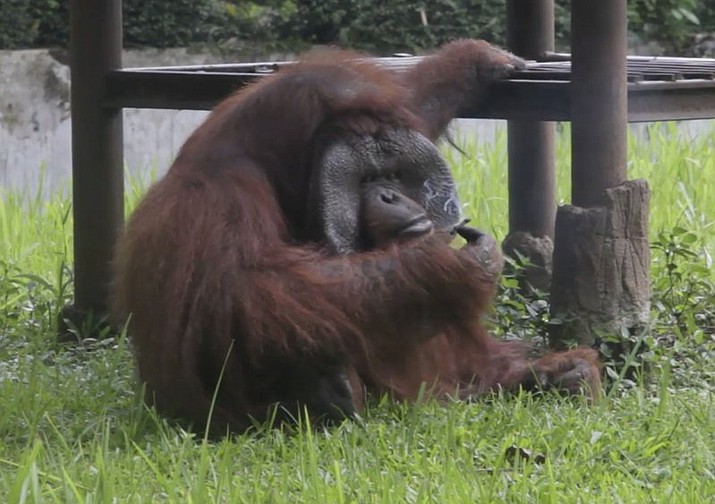 In this image made from video, an adult male orangutan smokes a cigarette in its enclosure at Bandung Zoo in Bandung, West Java, Indonesia, Sunday, March 4, 2018. The zoo infamous for mistreatment of animals is being slammed again by activists after a video emerged of one of its orangutans smoking. (AP Photo)
Stories this photo appears in:
A video of an orangutan smoking has brought more criticism of a zoo in Indonesia infamous for past animal welfare troubles.