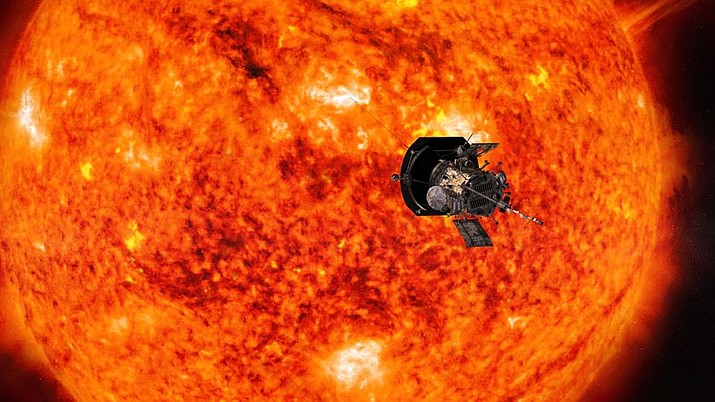 This illustration from NASA shows Parker Solar Probe spacecraft approaching the sun. NASA is accepting online submissions until April 27, 2018, for sending your name on the spacecraft all the way to the sun. (NASA/Johns Hopkins APL/Steve Gribben via AP)
Stories this photo appears in:

NASA will fly you to the sun — or at least your name.