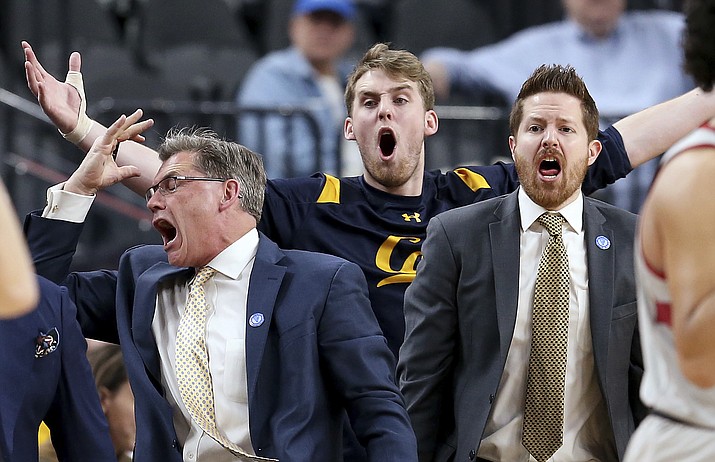 California's bench reacts to a call during the first half of an NCAA college basketball game against Stanford in the first round of the Pac-12 men's tournament Wednesday, March 7, 2018, in Las Vegas.
Stories this photo appears in:

College Basketball: Pac-12 Tournament Roundup
LAS VEGAS — Getting the ball to Reid Travis early is the key to Stanford's offensive success. He gets a few baskets, the opposing team has to adjust and the Cardinal can play free and easy.