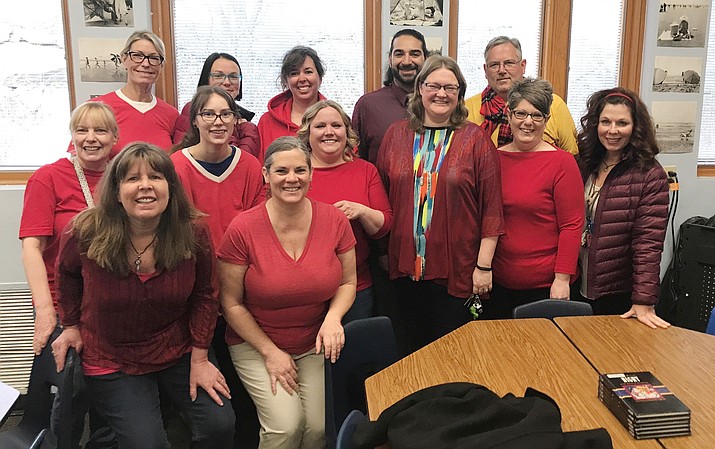 Mile High Middle School faculty and staff, in the Prescott Unified School District, showed support for pay raises by wearing red Wednesday. From left, front row, are: Tami Law, Molly Littrell; middle row: Lisa Evans, Jessica Kiehl, Lisa Groves, Stephanie Grotbeck, Christine Felton, and Helen Wanamaker; back row: Wendy Tollefsen, Christina Jones, Jeannette Bray, Josiah Ramirez and Andy Andre. (Courtesy)
Stories this photo appears in:

The head of the statewide teachers union said Wednesday a strike may be necessary to get salaries closer to where he believes they should be.
By Howard Fischer & Nanci Hutson, The Daily Courier
March 8, 2018