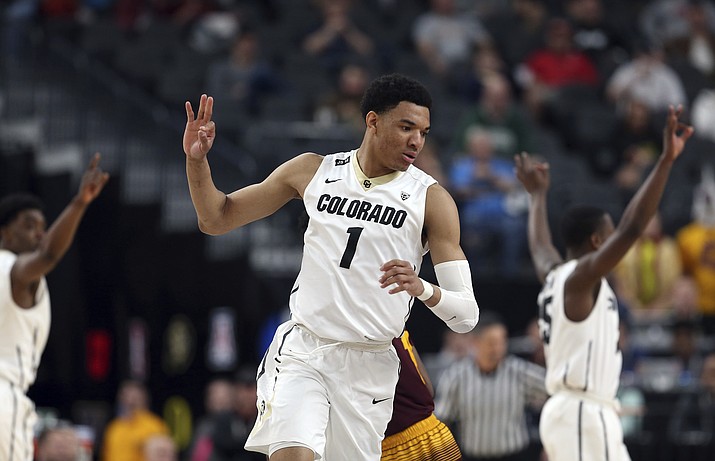 Colorado's Tyler Bey reacts after sinking a three-point shot during the second half of an NCAA college basketball game against Arizona State in the first round of the Pac-12 men's tournament Wednesday, March 7, 2018, in Las Vegas. (Isaac Brekken/AP)
Stories this photo appears in:

College Basketball: Pac-12 Tournament
LAS VEGAS — Tad Boyle ran out onto the floor to break up a late-game scuffle and came back limping. The Colorado coach initially thought he might have torn his Achilles' tendon, though the team doctor believes it to be a calf injury.