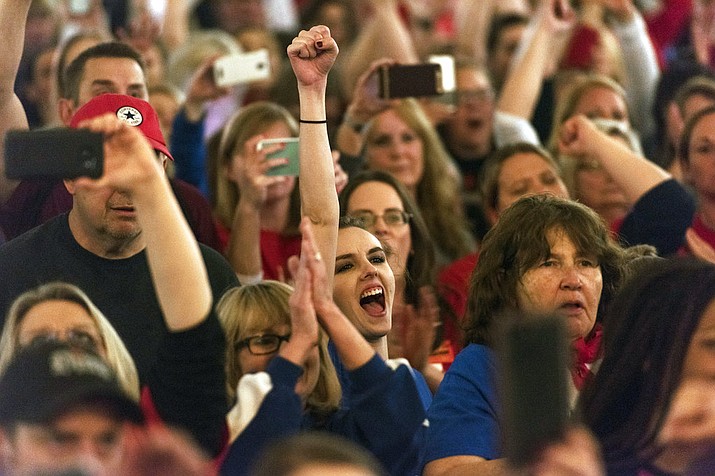 Teachers and school personnel celebrate after the state Senate approved a bill to increase state employee pay by 5 percent at the capitol in Charleston, W.Va., on Tuesday, March 6, 2018. The lawmakers unanimously approved the pay raises for teachers and troopers, after the governor reached a deal to end a teacher walkout that shuttered the state's schools for nine days. (Craig Hudson/Charleston Gazette-Mail via AP)
Stories this photo appears in:

It's back to school in West Virginia. Teachers across this poor Appalachian mountain state are reopening classrooms Wednesday, jubilant after their governor signed a 5 percent pay raise ending their nine-day walkout.
By JOHN RABY, Associated Press
March 7, 2018