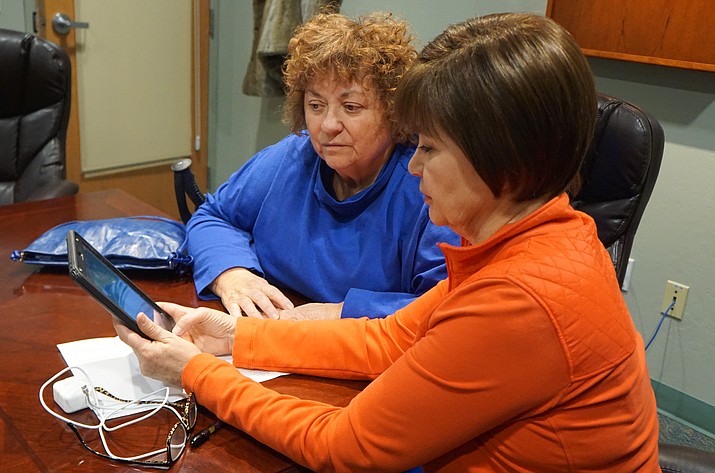 Prescott resident Vera Dicicco, left, listens as Prescott Public Library volunteer Paula Williams describes the features of an iPad equipped with assistive technology apps for the vision impaired. The tablet is available through a new program at the library -- You Too! Community Access and Engagement through Assistive Technology. (Cindy Barks/Courier)
Stories this photo appears in:

For much of her life, Vera Dicicco was accustomed to quenching her "thirst for knowledge" with books on eclectic topics such as Ukrainian literature, the economy, and the arts.