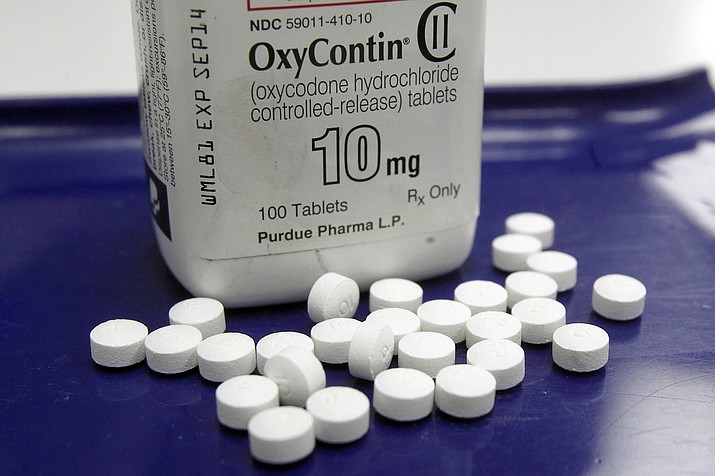 OxyContin, the top-selling opioid painkiller, generated billions in sales for privately-held Purdue. This photo from 2013 shows OxyContin pills at a pharmacy. Last month —February, 2018 — Purdue announced it would stop marketing opioid drugs to doctors, a reversal following lawsuits that blamed the company for the opioid epidemic. According to the Centers for Disease Control and Prevention, opioids killed more than 42,000 people in 2016, and 40 percent of those deaths involved a prescription opioid. Now the state of Arizona has announced a hotline, launched this month, to assist medical providers with information about opioid drugs. (Toby Talbot/AP, File)
Stories this photo appears in:

Initially for medical providers and, eventually, for patient use
Arizona is launching one of the country's first real-time, comprehensive opioid hotline for healthcare providers, Gov. Dough Ducey's office announced Tuesday, March 5.