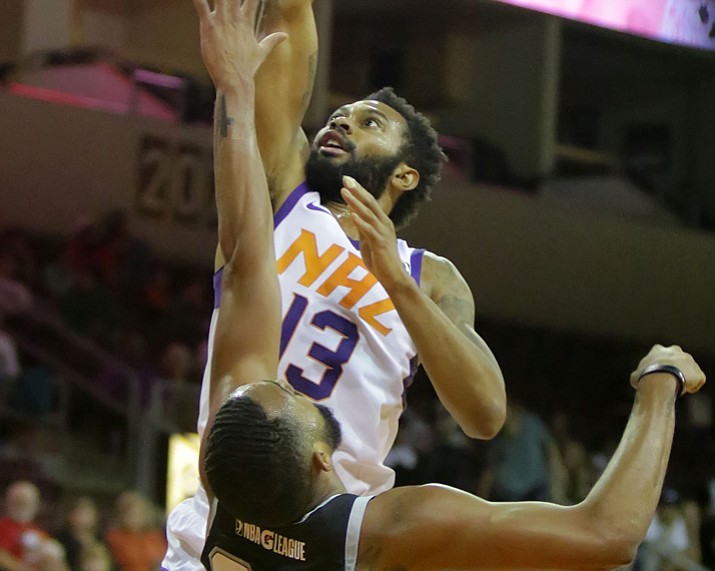 Xavier Silas (13) goes up over an Austin Spurs defender Nov. 21, 2017, in Prescott Valley. Silas scored 25 point in a 113-108 win over the Rio Grande Valley Vipers on Tuesday, Jan. 2, 2018, in Hidalgo, Texas. (Matt Hinshaw/NAZ Suns, File)

Stories this photo appears in:

Gray narrowly misses triple double with 23 points, seven rebounds and seven assists
Xavier Silas scored 25 points on 8 of 16 shooting from the field, including four 3-pointers, Josh Gray added 23 points and the Northern Arizona Suns snapped a five-game losing streak with a 113-108 victory over Rio Grande Valley on Tuesday night.