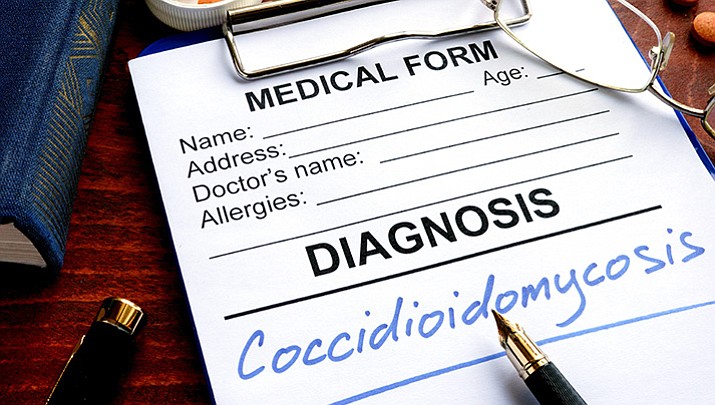 Valley fever is a sometimes deadly respiratory illness caused by coccidioides (kok-sid-e-OY-deze) organisms found in soil. It can cause flu-like symptoms such as fever, cough, fatigue, shortness of breath and rash. (Stock art)
Stories this photo appears in:
The number of valley fever cases in Arizona surged in November, putting the state at a year-end total above 2016, the Arizona Department of Health Services said.