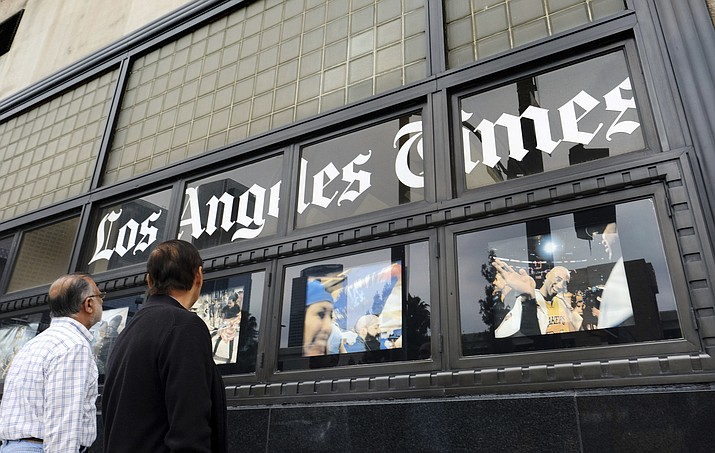 n this May 16, 2016, file photo, pedestrians look at news photos posted outside the Los Angeles Times building in downtown Los Angeles. It was announced Wednesday, Feb. 7, 2018, that the Los Angeles Times is being sold to Dr. Patrick Soon-Shiong, a local billionaire, for $500 million, ending its strained tenure under the owner of the Chicago Tribune. Soon-Shiong is a major shareholder of Chicago's Tronc Inc., one of the richest men in Los Angeles and, according to Forbes, the nation's wealthiest doctor, with a net worth of $7.8 billion. (AP Photo/Richard Vogel, File)
Stories this photo appears in:

A biotech billionaire struck a $500 million deal Wednesday to buy the Los Angeles Times, ending the paper's quarrelsome relationship with its Chicago-based corporate overseers and bringing it under local ownership for the first time in 18 years.
By BRIAN MELLEY, Associated Press
February 7, 2018