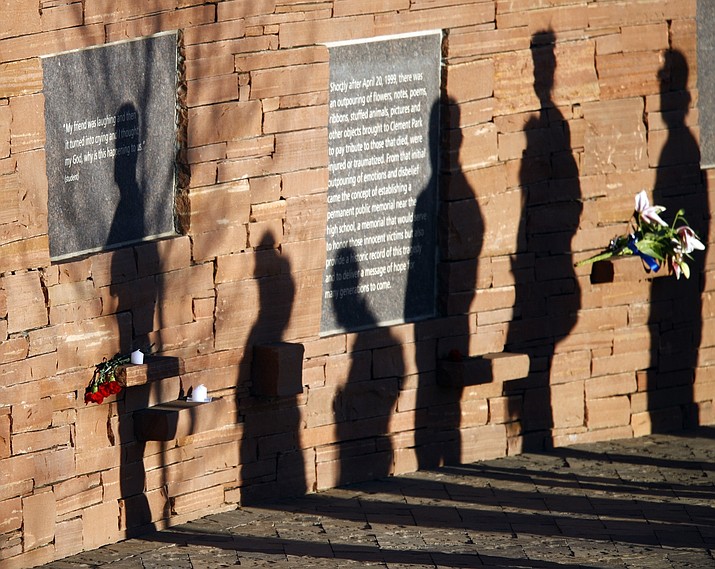 FILE - In this April 20, 2009, file photo, shadows are cast on the wall of the Columbine Memorial by visitors after a memorial service to mark the 10th anniversary of the massacre at Columbine High School in the southwest Denver suburb of Littleton, Colo. Among the lesser-known legacies of the 1999 Columbine High School massacre is the academic and psychological toll taken by repeated lockdowns and evacuations over school threats, regardless of whether those threats are real. (AP Photo/Jack Dempsey, File)
Stories this photo appears in:

Movement to not name them grows in hopes of stopping future attacks
Like most media outlets, The Daily Courier does not publish stories about school bomb threats unless there's a specific, compelling reason to do so.