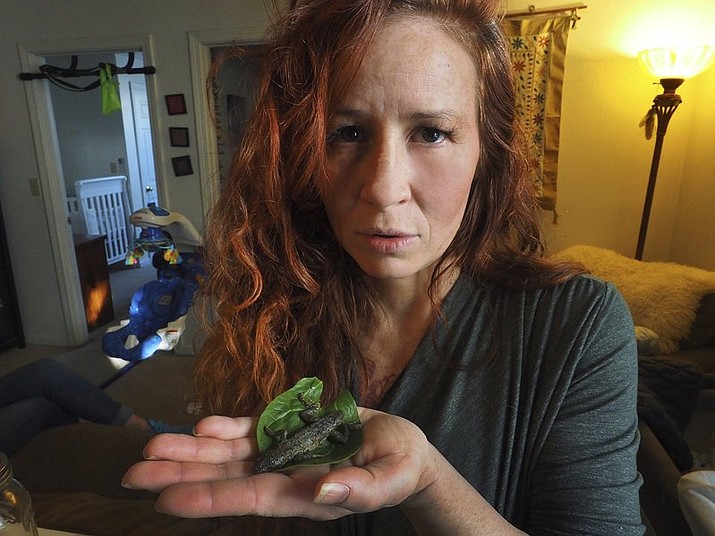 Michelle Carr, a nurse and new mother living in Kittery, Maine, displaying a dead lizard that she found while eating a fresh salad. The lettuce was distributed by a California company. A supermarket spokeswoman said it notified the supplier. (Rich Beauchesne/Portsmouth Herald via AP)
Stories this photo appears in:

A Maine woman who prepared a salad says she realized after a couple of bites that her fork was stuck in a 3-inch lizard, minus the tail.