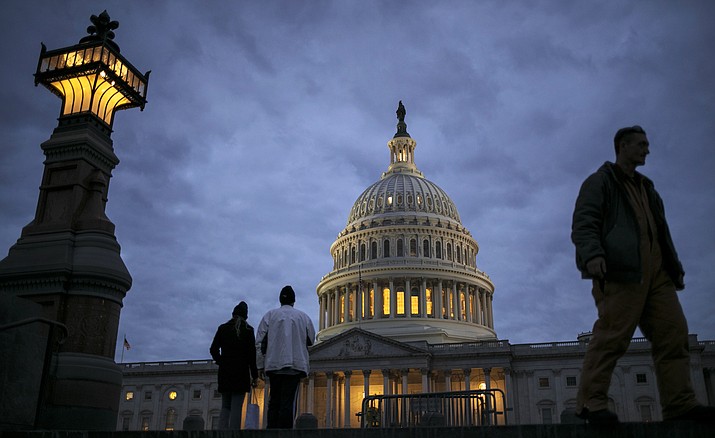 In this Jan. 21, 2018, file photo, lights illuminate the U.S. Capitol on the second day of the federal shutdown as lawmakers negotiated behind closed doors in Washington. (AP Photo/J. Scott Applewhite, File)
Stories this photo appears in:

House Republican leaders are grappling for a strategy to avert another government shutdown at midnight Thursday.