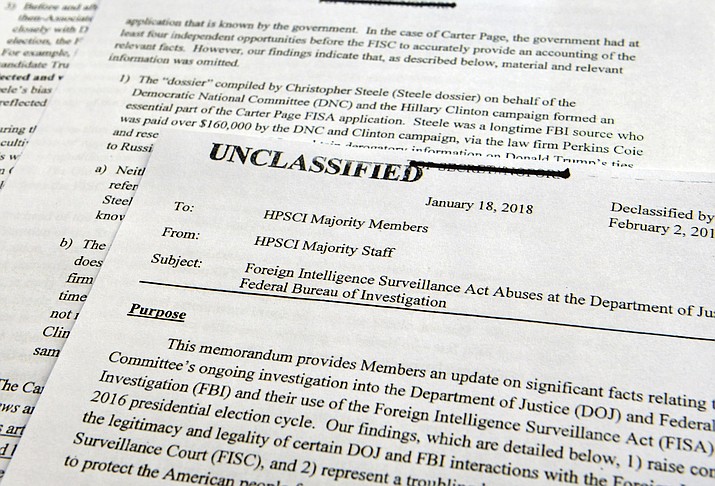 A intelligence memo is photographed in Washington, Friday, Feb. 2, 2018. After President Donald Trump declassified the memo, the Republican-led House Intelligence Committee released the memo based on classified information that alleges the FBI abused U.S. government surveillance powers in its investigation into Russian election interference.(AP Photo/Susan Walsh)
Stories this photo appears in:

The House intelligence committee voted unanimously Monday night to release a Democratic rebuttal to the GOP's memo on the Russia investigation that President Donald Trump declassified last week.