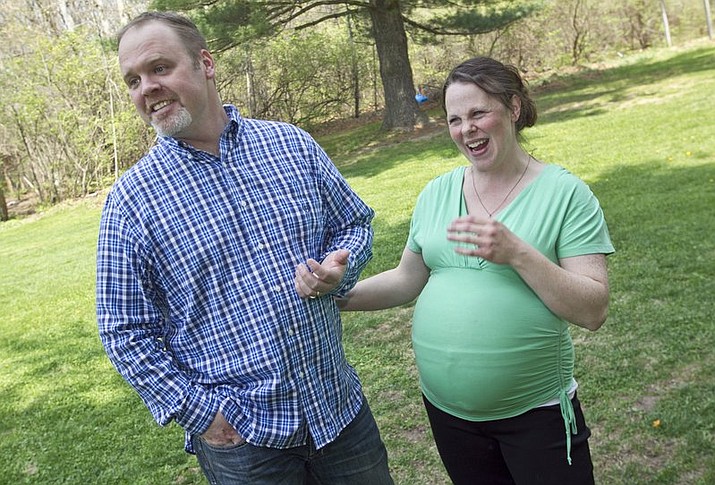 In this May 6, 2015 file photo, Kateri and Jay Schwandt stand outside their Rockford, Mich. home. The couple, who have 13 boys, are expecting their 14th child, due in April of 2018. They've decided not to know until the baby is born whether it's a boy or girl. (Chris Clark/The Grand Rapids Press via AP, File)
Stories this photo appears in:
A Michigan couple with 13 sons is expecting a 14th child in April but waiting until birth to learn the sex.