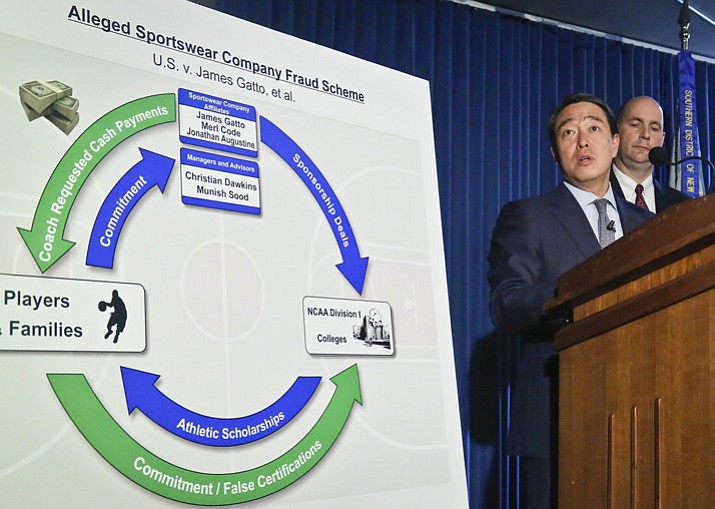 Acting U.S. Attorney for the Southern District of New York Joon H. Kim, second from right, and FBI Assistant Director William Sweeney, Jr., right, hold a press conference to announce the arrest of four assistant basketball coaches from Arizona, Auburn, the University of Southern California and Oklahoma State on federal corruption charges Tuesday Sept. 26, 2017, in New York. (Bebeto Matthews/AP)
Stories this photo appears in:

NEW YORK — A federal grand jury in New York City has returned indictments against four college basketball assistant coaches charged in a bribery scheme.

NEW YORK — A con man named Louis Martin "Marty" Blazer III may have failed in his scheme to make low-budget movies with money swiped from pro athletes, but he has now succeeded in stealing part of the spotlight in a scandal that has shaken college basketball to its core.